MINATO OSHIMA handled the difficult wind conditions better than anyone else Wednesday to card the day's best score of five-under 67 spiked by an eagle and power Japan to a three-stroke lead over Korea at the halfway point of the 29th Nomura Cup at the Masters course of the Manila Southwoods Golf and Country Club in Carmona, Cavite.
Oshima made an early bogey mistake on the 13th hole after teeing off on the 10th but sizzled from there, carding an eagle on the par-5 15th then picked up four more birdies on his remaining holes to give Japan the needed boost in its bid to match the 10 victories of Australia in this event also known as the Asia-Pacific Amateur Team Championship.
Yuta Sugiura stayed steady with a three-under 69 for the other half of Japan's 136 total for the day that pushed the Japanese atop the leaderboard at 274, 14 under par. Korea, however, stayed close on the heels of the Japanese by matching their 136 second round output for a 277 total.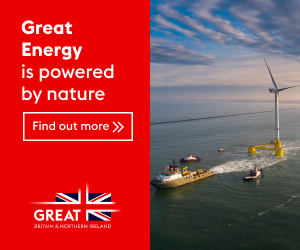 "Glad to have played well we are going to attack and try to go for as many birdies in the next two days," said Sugiura, who kept a share of the individual lead at 136 with Oshima, Yubin Jang of Korea (68) and James Leow of Singapore (72) right behind them at 138.
New Zealand (140) and Singapore (144) were tied for third with similar 281s, Chinese-Taipei (145) was fifth at 283 while first day leader Australia slumped to a 150 despite Jack Buchanan's 70 and dropped to sixth at 285.
The Philippines, meanwhile, could only score a 151 and fell to solo ninth place from a share of sixth the previous day.
Kristoffer Arevalo made an early quadruple bogey, Elee Bisera went four over on his first 11 holes and Coby Rolida didn't make a birdie until his 17th hole that typified the kind of struggles the hosts went through in the face of the blustery winds while playing in the late flights during the round.
Elee Bisera played his last seven holes at two under en route to becoming the Philippines' best scorer a 75 with 76 of Arevalo counting as the hosts' other score for a 151 and a 36-hole aggregate of 292. Rolida did not count with his 78.