"Five different songs. Five different vibes."
That's pretty much how Lay Zhang or simply LAY sums up his latest release, the new EP, West.
Asked to explain why it's called West in a recent interview with SoundStrip, the Chinese pop sensation said it's because the five-track EP has a more Western vibe with a strong emphasis on pop and R&B.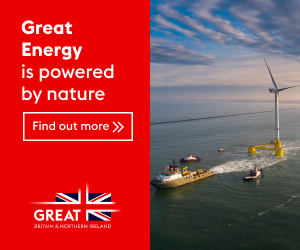 Easily one of the most sensational Asian musical talents to emerge in recent years, LAY rose to fame as a K-Pop idol, thanks in large part to his stint as a member of the sensational boy band EXO who released music not only in Korean but also in Mandarin and Japanese.
Since dabbling in solo projects in music, film, and television before going totally on his own in 2016, LAY has become very prolific in releasing new music with four studio albums, four Eps, and 17 singles plus several collaborations and soundtrack appearances. He has also made 11 music videos to accompany most of his single releases.
LAY, who is now celebrating his 10th year as an artist has time and again cited Michael Jackson as his biggest inspiration. And the King of Pop's soulful influence and riveting stage presence is very much evident in past releases like "What U Need" and "Let's Shut Up and Dance," a collaboration with Jason Derulo and NCT 127 but also in his latest single, "Veil."
His latest release shows a deft blending of cross-cultural sounds that is for the most part, unmistakably LAY. In West, LAY presents five tracks of modern hip-hop beats characterized by upbeat bops and expressive vocals including both an English and Mandarin version of "Veil" which was accompanied by a stunning music video that has now garnered over 5.6 million views since its debut only last September.
In choosing "Veil" as West's initial single, LAY revealed that the song is about "taking off your mask and show me the real you."
"I chose it as the single because I want you to dance with me. It's very catchy and you can jump and dance to it," he quipped.
LAY went on to talk about the EP's other tracks. "The song 'I Don't Care' is about people, especially, artists who are always the subject of gossip and attacks on the internet. It's my way of telling them to 'just ignore the haters, just keep going and keep doing what you want to do," he pointed out.
"Understand," he further shares is "just chillin' vibe and just feeling the R&B tempo and hope that one day you meet that one person who understands your whole thing."
"Three Wishes" on the other hand, is pretty much what the name of the song is about. "Three Wishes is simply about getting three wishes. "If you wish to stay with me, then we can do many things," he added.
To promote the EP, LAY has embarked on a new concert world tour, Grand Line 2: Infinite Lands with a performance designed to showcase his own brand of East meets West pop music. LAY himself has expressed excitement about the tour which has covered Malaysia, Thailand, and Singapore.
Asked what is the best thing about performing before a live audience after staying mostly indoors for much of the Covid-19 pandemic, LAY said the most exciting thing about being on tour is to finally meet his fans face-to-face and interact with them again.
Having performed in Manila in the past while he was still with EXO, LAY is very much aware that he has quite a sizable following among Filipinos. "My Filipino fans are very kind and always give me a lot of support and I look forward to seeing them again soon," he concludes.