Jace Roque remains on a hot streak. The EDM artist turned P-Pop soloist now has five singles ("Forever," "Di Para Sa Yo," "Be Someone," "Trust" and his latest, "Back To The Beginning") which have garnered over a million views on Facebook.
2022 has been quite the banner year for Jace as he is also one of the nominees for People's Voice Favorite Male Artist in the upcoming 35th Awit Awards happening this November 23 at the Newport Performing Arts Theater. No surprise given that Jace's musical pedigree includes relatives like OPM icons Gino Padilla and Luke Mejares.
Jace's penchant for crafting music has resonated well with a lot of music fans. His latest single, "Back To The Beginning" is no exception. In a recent interview with SoundStrip, Jace admitted that the song is very personal to him as it reflects the challenges has to face growing up as well as the demands and expectations he has to constantly live up to.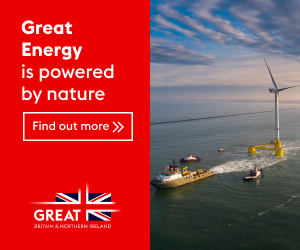 "While it would initially feel that the song has a very upbeat and optimistic vibe and rhythm, the lyrics have a sadder and more painful meaning behind them, what I have to deal in terms of meeting the expectations of the people around me," Jace shared.
For Jace, duality is very important in his songs. "There always has to be a balance between light and dark," he further noted. 
Revealing that his family may have different plans for him, Jace said "Back To The Beginning" provides a relatable lesson in life. "I want the listeners to realize that it's not a crime to pursue what you really want and deviate from what your parents have laid out for you. Doing so doesn't make you bad, rebellious, or ungrateful." 
Talking about his upcoming mini album Inferno which is scheduled for release this December, Jace said that like "Back To The Beginning," the other songs in the album will continue to mirror his own personal journey, not just in in terms of his career but also in terms of love and family.
"Inferno" will feature updated versions of the four singles I released this year. The tracks will have minor improvements and a few technical tweaks," he revealed.
Following your dreams is a recurring theme in his music. "Take ownership of your life and follow your heart and aspirations. Living a life that's not your own will only lead to misery. Not having the liberty to choose will slowly eat you up, until you don't even know who you are anymore," he pointed out.
Like most artists, Jace had to deal with the difficulty of not being able to share his music and perform before a live audience as a result of the pandemic and its ensuing lockdowns. This year, he was thrilled to be able to do media rounds and promote his previous single, "Trust."
"Visiting and walking around ABS-CBN when I appeared for PIE Channel really felt like a homecoming. Stepping inside the radio booth at 97.9 Home Radio felt like home," he recalled. "Those are the experiences I've missed so much and really longed for." 
As health restrictions continue to loosen up, Jace is hoping to go on TV and radio tours again to promote his songs. While there are also ongoing acting offers, he remains focused on his music.
And the best is yet to come for the singer-songwriter. Jace said he is already preparing for his debut full-length album Paradiso which he intends to release in 2023.
"The album is inspired by Dante Alighieri's literary work, Divine Comedy. That's all I can say for now, but I hope my fans will strongly support the entire Inferno project in the same way in which they supported all my past singles."