HOLIDAY cheers are now up at the Greenfield District in Mandaluyong with the launch of Greenfield Development Corp.'s (GDC) annual Yuletide festivities dubbed "A Christmas for Generations."
Marking the season of merry-making, the events recently kicked off with the ceremonial lighting of the 60-foot Christmas tree at the Greenfield District Central Park. This was followed by fireworks display and musical number of 20-piece chorale singing Christmas carols to guests, including the top executives and employees of GDC, as well as members of the media, and parkgoers.
"After two years of not having face-to-face yuletide celebrations, Filipinos are surely excited to once again gather with their loved ones to celebrate the country's festive Christmas season," said GDC President and Chairman Jeffrey D.Y. Campos. "Greenfield District is a venue where different generations, from senior citizen grandparents to Gen Z kids, can bond with each other by taking part in the fun holiday activities of the District."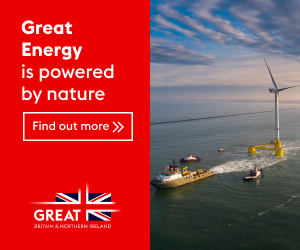 The District is now open to bring holiday fun until Christmas to the public. Everyone can take a selfie or groufie with family or friends at the foot of the giant Christmas Tree.
What an exciting fanfare to look forward to is a buying binge with showbiz figures at the Celebrity Edition of Car Boot Sale from November 18 to 20. To be held at the Mayflower Parking, this glitzy fair is a celebration of the Food Truck Fest's 1st year anniversary, featuring movie and television personalities who will sell their pre-loved items, baked goodies, frozen food, knick-knacks, and more right from the trunks of their cars. This outdoor food destination is open from Monday to Thursday (12 pm until 10 pm) and Friday to Sunday (12 pm to 12 am).
Because this is also a time of the year to share, the Rotary Club of Greenfield District, as part of its fundraising and public service programs, will organize a family day at the park on November 26 full of fun activities including pet shows, raffle, contests, fashion show, food bazaar, and more. Families, especially kids, are also welcome to meet Santa Claus at "A Night with Santa," which will feature merry activities and gift giving on December 17.
Planning some after-work holiday bonding with officemates or colleagues? Head to the District Food Park to enjoy a good laugh over a spread of sumptuous food choices. This weekday outdoor dining destination is open from Monday to Thursday (4 pm to 10 pm) and Friday (4 pm to 11 pm).
In preparation for Christmas, adults can now spend their shopping spree at the park's weekend bazaars every Saturday and Sunset Fair every Sunday (from 3 pm to 12 midnight) until next month, wherein they can buy value for money gift ideas, trendy fashion pieces, delicious treats and more. Visitors can also enjoy a food trip and engage themselves in Arts and Crafts activities in store for them.
Aiming to build future-ready and sustainable communities for generations of Filipinos, GDC upholds its yearly tradition of organizing events that promote togetherness and quality time of family bonding.
"At GDC, we are committed to not only building properties for generations but also creating verdant, spacious neighborhoods where Filipino families can create beautiful memories together throughout the years. Christmas is a special occasion for many Filipinos, and we want Greenfield District to be part of their memorable Christmas experience every year," said GDC Executive Vice President and General Manager Atty. Duane A.X. Santos.
Located at the corner of Edsa and Shaw Boulevard, Greenfield District boasts of green open spaces, pedestrian-oriented neighborhood and fun outdoor activities. Accessible to the public via different routes and roadways from the main business districts of Metro Manila, this 15-hectare future-ready, smart and connected urban center of GDC is an ideal destination for recreational activities, get-togethers, and shopping this holiday season.