Busan, South Korea—Piracy and counterfeiting in the Philippines continue to proliferate online—on social media, e-commerce platforms, and other websites.
The country report presented by the Intellectual Property Association of the Philippines (IPAP) during the recent Asian Patent Attorneys Association (APAA) conference in Busan, South Korea emphasized that 136 or 90 percent of the 2021 complaints of piracy and counterfeiting took place virtually.
The term "counterfeit" describes fake goods or the unauthorized imitation of branded goods. It uses someone else's trademark without their permission. Counterfeiters seek to profit unfairly from the trademark owner's reputation by making or selling the fake products.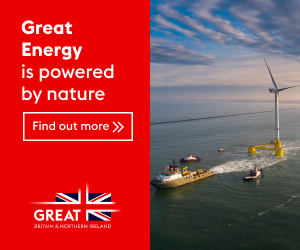 Piracy consists in making an unauthorized exact copy—not a simple imitation—of an item covered by an intellectual property right, or reproducing movies, music, books or other copyrighted works without permission from the copyright owner.
The report cited data from the Intellectual Property Office of the Philippines (IPOPHL), which received 151 counterfeiting and piracy complaints in 2021, surpassing the previous record-high of 121 in 2020 and registering a 25 percent year-on-year increase.
It added that 114 out of the 151 (or 75 percent) reports and complaints were in relation to counterfeiting.
Apparel items remained to be the most counterfeited as it accounted for 85 counts or 75 percent, followed by perfume and beauty products (8 counts), pharmaceutical and medical products (5 counts), and other items, such as umbrellas and keychains (5 counts).
Facebook remained at the center of alleged IP violations, as shown in 87 records focused online. It was followed by Shopee (27 reports or complaints); Lazada (10); Instagram (4); and Carousell (2) .
The National Committee on Intellectual Property Rights (NCIPR) has recorded its biggest seizure with a record-breaking P24.9 billion worth of counterfeit goods seized from its inspection and raid operations in 2021.
This surpasses the P23.6 billion worth of goods seized in 2018. This is also higher by 110 percent than the P9.8 billion seized in 2020.
The seized goods in 2021 consisted of counterfeit cigarettes, alcohol, handbags, wallets, and footwear.
The IPOPHL received 56 counterfeiting and piracy reports in the first half of 2022, marking a 48 percent decrease from the 107 recorded reports and complaints in the comparable period of 2021.
Postal parcels—driven by the rising popularity of e-commerce—are the most common method of shipping dangerous fakes.
As industries and technology evolve, intellectual property continues to play a prominent role.
The term "intellectual property rights" consists of (a) copyright and related rights; (b) trademarks and service marks; (c) geographic indications; (d) industrial designs; (e) patents; (f) layout-designs (topographies) of integrate circuits; and (g) protection of undisclosed information.
The IP laws aim to protect and secure the exclusive rights of scientists, inventors, artists and other gifted citizens to their intellectual property and creations, particularly when beneficial to the people, for such periods as provided in the law. Nobody else can copy or reuse that creation without the owner's permission.
Counterfeiting and piracy are illicit activities that steal market share from legitimate businesses and undermine innovation.
As counterfeiting damages a company's reputation and consumer confidence in the market, it affects the economic growth of legitimate businesses through lost revenue, downtime, and replacement costs.
The items produced and distributed are often substandard and can even be dangerous, posing health and safety risks ranging from mild to life-threatening.
Some of the most dangerous counterfeit products involve automotive parts, electronics, safety equipment, pharmaceuticals, clothing, toys, perfumery and cosmetics due to the potential threats they present to public safety and public health endangering the lives of those who purchase them.
IP laws lay down the remedies available to the IP owner in case of a violation of his rights through administrative, civil and criminal sanctions against violators.
IPAP was founded on March 31, 1977 with the aim of professionalizing the steadily growing practice of intellectual property law in the Philippines. IPAP is the sole Philippine national group recognized by the APAA.
The Philippines hosted the APAA council meetings in 1990 (Manila Hotel), 2000 (Cebu), and 2011 (Shangri-La Makati). Manila will again be the venue of the APAA council meeting in 2024 (SMX Convention Center).
Atty. Dennis R. Gorecho heads the seafarers' division of the Sapalo Velez Bundang Bulilan law offices. For comments, e-mail info@sapalovelez.com, or call 0917-5025808 or 0908-8665786.