Sweden's new leader is making progress toward convincing Turkey he's serious about meeting Ankara's demands in exchange for being let into Nato, according to two Turkish officials familiar with the matter.
Stockholm made fresh concessions just days before a key meeting between Prime Minister Ulf Kristersson and Turkey President Recep Tayyip Erdogan scheduled for Tuesday. Kristersson will seek to persuade his opposite number to lift objections to Sweden's entry to the alliance, and ratify the application made alongside neighboring Finland following Russia's invasion of Ukraine.
The Swedish government on Saturday agreed to distance itself from Kurdish groups viewed as terrorists by Turkey—one of two Nato countries yet to back membership—after earlier approving arms exports to the nation. The steps need to remain in place after joining the alliance, said the officials, who asked not to be named while speaking about a confidential matter.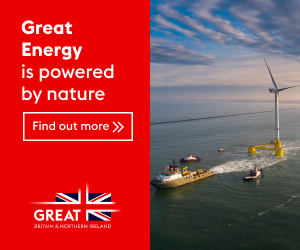 "We will do a lot more in Sweden," Kristersson said in a post on Facebook on Monday. New legislation will provide "entirely new possibilities to stop participation in terrorist organizations," he said, referring to a revamp of anti-terror legislation put in motion by his predecessors.
Turkish officials, however, remain unconvinced. Tuesday's meeting is "critical," Foreign Minister Mevlut Cavusoglu told journalists on Monday evening. While Sweden and Finland have taken "some steps" to secure Turkey's approval for their Nato bid, it's "difficult to say they've fulfilled their pledges at this stage."
Outstanding objections
Turkey has been objecting to the two Nordic countries joining Nato, but an agreement hammered out in Madrid in June allowed the process to move forward, and 28 of 30 allies have since ratified their entry. Still, the cooperation between Sweden and Kurdish groups has remained a sticking point for Turkey. Hungary's approval is also pending.
Erdogan is facing elections next year and is keen to consolidate nationalist support by pressuring the Nordic nations to crack down not only on supporters of the Kurdish PKK militant group—already designated a terrorist organization by the European Union and the US—but also on affiliates such as the YPG militia in Syria.
While the YPG, backed by Western nations, played a significant role in defeating Islamic State jihadists in Syria, Turkey accuses the group of attacking its soldiers near the countries' border.
Kristersson won a vote in the Swedish parliament to become the next prime minister last month, enabling his nationalist-backed coalition to start governing the Nordic region's largest economy.
With assistance from Firat Kozok and Beril Akman/Bloomberg.