The more the merrier; the more the better; the more the stronger. Such cliché statements hold true in most cases, more so in labor unions. In the past decade, the number of members of private sector unions is generally increasing, according to the statistics shared by the Philippine Statistics Authority. There are around 600 duly registered national trade unions, industrial federations, and plant-level unions from private and public sectors. Although they represent less than 10 percent of the Philippine workforce, unionization rate is on a steady increase.
In a case study done by the Central Philippines University years ago, most union members joined the union voluntarily due to security needs satisfaction, belief in the group leader's goal, and because of economic reason. On the other hand, employees who opted not joining the labor union did so since they want no involvement in union activities and because of union membership dues, which add up to more deductions in their pay. What some employees do not realize is that labor unions charge dues to pay the salaries of union leaders and workers during a strike, among other union-led activities. Other drawbacks of labor union membership reportedly include workplace tension and slower career advancement.
The common perception of both union and non-union members is that management will provide the same employee benefits even if they are not unionized. Such perception and the increasing unionization rate indicate that internal communication plays a critical role in enhancing the relationship between employer and employees. Therefore, built in any workplace should be continuous education, especially among rank-and-file employees, to further improve positive perception towards labor and management relationship. Most critical in this awareness campaign is to simply allow more avenues for employees to present their grievances, issues on security, and social needs, without fear of reprisal. Once grievances and issues are heard, management must respond, with compassion and fairness in mind.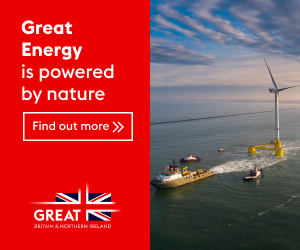 In my experience as part of several management groups, I have witnessed how unions can be perceived to be a minus instead of a plus in labor relations. After all, unions are often associated with strikes and labor unrest, at least in this country, when, in truth, labor management relationship can be enhanced when both sides of the spectrum understand that they need each other towards cooperation with compassion as a binding solution to their seemingly irreconcilable positions. I had the opportunity of dealing with the unions in the University of the East and in Philippine Airlines in my capacity as legal counsel. As in any adversarial situation, communication played a major role in resolving disputes. Representatives from both sides were patient enough to realize that deadlocks in CBA negotiations or, worse, strikes/lockouts are detrimental to both sides. Special mention goes to Miguel Teano of the UE Employees Association and Rafael dela Cruz of the PAL Employees Association, whose necessary communication skills and fairness mindset allowed their respective unions to achieve industrial peace.
Realizing how "unions" can have a negative connotation, part of the mandate of the National Conciliation and Mediation Board is to help companies promote labor-management cooperation programs. Under RA 6715, such operating mechanism in organized establishments is called Labor-Management Council, while in unorganized establishments, it is called Labor-Management Committees. While the NCMB prescribes a success formula to ensure the orderly operations of the Council or the Committee, the underlying principle can be summarized in one word—compassion. In terms of structure and features of an LMC, the NCMB also prescribes a set of guidelines (e.g., adequate number of representatives from labor and management), the underlying principle can be summarized in one word—fairness. According to the NCMB website, labor management cooperation seeks to establish a continuing process of enhancing mutual trust and respect through "information sharing, discussion, consultation, and negotiations"—all of which require effective communication skills. In an effective LMC, employees will have the opportunity to participate in decision-making processes as well as make inputs in solving operational problems affecting workers in the workplace. An LMC allows everyone to have a voice in management, regardless of how little the voice can be. Listening to the other side promotes fairness and listening with heart, and not just the ear, shows compassion for the other.
Fairness and compassion are attributes of a believer. In the Bible, 1 Peter 3:8 tells us, "Finally, all of you, be like-minded, be sympathetic, love one another, be compassionate and humble." Sadly, at least in the United States, there is little or no compassion in the workplace, as corporate executives in major companies like Amazon, Dollar General, Hershey's, and Chipotle seem to move mountains, to legitimately break up self-organization efforts, according to records filed in the US Department of Labor. There is such a company called Labor Relations Institute (LRI), which guides companies to become "union free" by educating employees about the disadvantages of having unions in the workplace. LRI emphasizes that labor and management are social partners sharing a common interest in the success of the enterprise. In the Philippines, due to the tripartite efforts of labor, management, and government, reforms have contributed to industrial peace based on the principles of social justice.
The more recent reforms include the Voluntary Codes of Good Practices (VCGP), which prescribed a set of guidelines establishing voluntary minimum standards towards self-regulation in the industry. Tripartism, another recent program strategy, participated in by the social partners of labor, employer and government sectors, promote social dialogue. As a result of this tripartite consultation, the 30-day conciliation-mediation more known as the Single-Entry Approach is a reform program during the Aquino administration to streamline procedures to restore fairness in the system of labor adjudication.
All told, labor and management relationship ought to be enhanced by good communications grounded on the principles of fairness and compassion. Yes, there is indeed strength in numbers, especially if both management and labor are in the same "union"—whose aim is to make each other's lives merrier, better, and stronger.
A former infantry and intelligence officer in the Army, Siegfred Mison showcased his servant leadership philosophy in organizations such as the Integrated Bar of the Philippines, Malcolm Law Offices, Infogix Inc., University of the East, Bureau of Immigration, and Philippine Airlines. He is a graduate of West Point in New York, Ateneo Law School, and University of Southern California. A corporate lawyer by profession, he is an inspirational teacher and a Spirit-filled writer with a mission.
For questions and comments, please e-mail me at sbmison@gmail.com.