Asenior lawmaker "strongly" backed the proposal overhauling the 21-year-old Electric Power Industry Reform Act (Epira), as endorsed by President Ferdinand Marcos Jr., to slash electricity rates and attract energy-related investments.
Camarines Sur Rep. LRay Villafuerte said the Congress should pursue reforms to the Epira Law of 2001 (Republic Act 9136), including an amendment scrapping the rule that allows distribution utilities (DUs) to enjoy a monopoly over electricity supply in their respective franchise areas.
DUs are corporations, electric cooperatives, state-run utilities or local government units (LGUs) that have exclusive franchises to operate and maintain electricity distribution systems.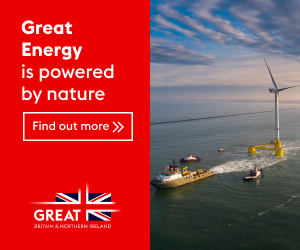 "The 1987 Charter prohibits any monopoly or exclusive right in franchises," said Villafuerte, the president of the National Unity Party (NUP), which backed Marcos's bid for the presidency.
"The Epira Law of 2001 should thus be amended to make this Constitutional prohibition clear so that competing DUs could be allowed to do business in areas currently serviced solely by franchisees," he added. "This way, consumers will have the power of choice as to which service provider to get, based on which one offers more stable, better and cheaper services."
Villafuerte issued this statement as he welcomed a decision reached by the Legislative-Executive Development Advisory Council (Ledac) during its first meeting convened by Marcos last September to give priority to amending the Epira when the Congress resumes session this Monday after its month-long break.
During his visit to Bacolod City, the President batted anew for amending the Epira after local officials had informed him of their plan to enter into a joint venture (JV) with solar power generation companies so they could tap renewable energy (RE) sources in slashing electricity rates for the benefit of consumers.
Given that the Epira prohibits power generators from selling electricity directly to consumers, the President suggested to Bacolod officials for the city government to get an opinion from the Energy Regulatory Commission (ERC) on this matter.
Eight reforms
WITH the President himself backing changes to RA 9136, Villafuerte said the Congress should pursue eight reforms, topped by amending Epira, "to foster genuine market competition" that, in turn, "would clear the way to more affordable electricity for consumers and a lot more investments by the private sector."
"Such reforms would enable the Marcos administration to achieve after over two decades the lofty goals of the Epira Law to nurture true market competition, ensure reliable and affordable electricity for consumers, attract more FDIs (foreign direct investments) and check market abuse," Villafuerte said.
The lawmaker added he believes the country needs "to rid this market of monopolistic structures, particularly in the power distribution level, that have hindered true competition and prevented consumers from gaining access to industry players that offer better services and cheaper electricity."
Second, to ensure that electricity consumers are neither overcharged nor held hostage to sudden rate adjustments that unduly pad their monthly bills, Villafuerte said the DOE should consider negotiating for long-term power supply agreements (PSAs) with fixed electricity rates in lieu of the current government practice of approving "floating" PSA contracts that are adjusted from time to time, based on unpredictable factors such as fluctuating foreign exchange rates and global oil prices.
He said that in relation to this, a third reform is for the DOE to introduce a long-term forward market where the entire industry could bid for long-term forward contracts for the entire national power grid.
Fourth, the DOE should also consider dumping its current policy of approving individual contracts in favor of approving the entire load profile per contractor in which the PSA itemizes how much of the entire electricity load for a franchise area comes from their baseload, intermediate or mid-merit and peaking plants, he said.
Fifth, the DOE, together with the Philippine National Oil Co. (PNOC), should strive to increase the share of natural gas in our national power mix to ensure a more stable power supply through diversification.
Sixth, he said, the DOE should put a premium on developing indigenous renewable energy (RE) sources like geothermal power, and Distributed Energy Resources (DERs), which are small-scale units that generate 3 kilowatts to 50 megawatts of generally lower-cost power and operate locally but are connected to larger power grids of DUs.
Seventh, he said, the DOE works with other stakeholders in reviewing the bidding process for energy exploration contracts, and looks into the proposal of experts for the government to greenlight non-exclusive deals for the cash-intensive exploration of oil, LNG and other energy sources.
Eight, Villafuerte said the DOE should mull over reforms in the ERC, with an eye to restructuring its archaic procedures that make filing rate cases a long and arduous process.
"The DOE should encourage greater and genuine competition at the distribution level by doing away with the current monopolistic structure arising from an Epira provision on captive markets that prevents DUs from doing business in a particular franchise area already serviced by another DU," he said.