CARLOS "CALOY" YULO didn't win gold at the Liverpool World Artistic Gymnastics World Championships and settled for a silver in vault and bronze in parallel bars.
A bitter sweet result?
"I was beaten by myself," the 22-year-old Yulo told Filipino reporters in an online interview on Monday morning. "I didn't notice those things around my surroundings. It took a toll on me."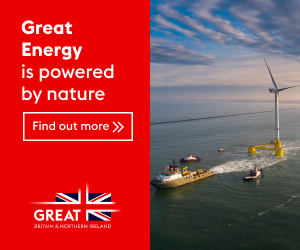 "It's painful but it's a good experience. I really need to practice every movement," he said. "I guess this is part of the journey."
He didn't podium in his pet floor exercise—no thanks to an unpeculiar slip a gymnast of his level shouldn't have committed—on Sunday morning and was seventh among eight participants. He didn't do well, too, in the all-around where he wound up eighth.
In vault, he was a tad short of retaining the gold he won at last year's worlds in Kitakyushu. He also missed retaining silver in the bars.
"It's a mental battle and I was really mentally drained that's why I couldn't focus very well. My body was tired but no excuse," Yulo said. "It's very disappointing but I learned so many lessons here."
Yulo scored 14.950 in vault using a revised routine and finished behind Armenia's Arthur Davtyan (15.050) and ahead of Ukraine's Igor Radivilov (14.733).
Radivilov later told a wires interview that the Kyiv-based Ukrainian team were forced to train during daylight hours because of "difficulties" over the availability of electricity in the evening because of Russia's ongoing conflict with his country.
"Ukrainian gymnastics is always going to flourish," Radivilov said. "We're doing everything we can to bring the Ukrainian flag as high as we can on the international stage…. Everybody in the world knows what is happening, and what kind of difficulties we have."
Yulo was judged 15.366 in the bars to join in the podium Tokyo Olympics gold winner Zou Jingyuan (16.166) of China and Lukas Dauser (15.500) of Germany.
"I wasn't expecting anything from the parallel bars because my score was really low," Yulo said. "I was really happy in vault despite finishing second because my routine was really new and I managed to pull it off."
With his performance at the M&S Bank Arena now a thing of the past, it's time to focus on the next September's world championships in Antwerp where berths to the Paris 2024 Olympics are at stake.
"Nothing to be disappointed about, it happens," Yulo's Japanese Coach Munehiro Kugimiya said. "We focus on next year where we cannot make mistakes because of Olympic qualification."
It would be a busy year for Yulo who's facing at least four tournaments where he could also pile up points to get to Paris—Cottbus (Germany) from February 23 to 26, Doha (Qatar) from March 1 to 4, Baku (Azerbaijan) from March 9 to 12 and Cairo (Egypt) from April 27 to 30.
Image credits: AP