Since news of Danny Javier's passing broke out last October 31, friends, fellow artists, and colleagues in the entertainment industry have been paying tribute to the fallen OPM icon.
Aside from the numerous hit songs of the APO Hiking Society that he wrote and mostly sang, stories about his wit and humor, his generous spirit, his sense of patriotism, and his passion for golf, among the many other things people have come to associate with him have been posted on social media.
Even Danny's last hurrah as a singer and songwriter has been revealed. As posted by acclaimed composer-arranger Lorrie Ilustre, the humor-infused "Lahat Tayo" was "a song written by a man fully aware of his mortality, sang in a way that only he could deliver, singing his own sendoff ahead of his time."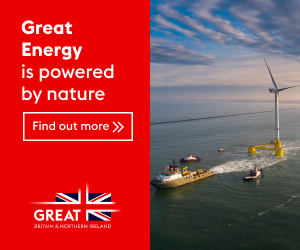 One of the most popular tributes to Danny following his demise is the one where he is widely credited with coining the term Original Pilipino Music or simply OPM. The term was first publicly used in Hajji Alejandro's 1978 album Strictly OPM for Jem Records, a label where Danny and fellow APO Jim Paredes also served as record executives.
As it turns out, OPM is not the only ubiquitous term Danny coined. In a tribute posted on his Instagram account, comedian Joey de Leon posted a throwback photo of Tito, Vic and Joey, and the APO Hiking Society together during an episode of Eat Bulaga and recalled the roots of their longtime friendship.
Joey has time and again acknowledged the APO as part of his own humble beginnings. In his personal blog, Jim Paredes himself re-posted a 2008 column piece by Joey for the Philippine Star in which he pays tribute to the APO, who by then were celebrating their 39th anniversary.
In his post, Jim described Joey as "APO's long-time colleague, competitor and (though little known to everyone) a friend of long standing."
"They could have been called the Jose Rizal Gun Club, or simply UZI Rizal. Or perhaps, Andres Bonifacio Shoe Factory, or simply Bonifashoes. But they chose to be known as the Apolinario Mabini Hiking Society…Nice choice — because like their chosen hero, who we know as the Utak ng Katipunan — Jim, Boboy and Danny are also mauutak — to be able to compose, write and come up with those beautiful and catchy APO songs through the years. Galing talaga!," Joey wrote.
In his recent Instagram post, Joey again recalled how he (as part of the popular comedy trio, Tito Vic and Joey) and Danny (as a member of the Apo Hiking Society) were together in Okay Lang, a popular musical gag show that aired on IBC-13 during the early 70s. There, they also became poker buddies and Joey also referred to this in his parting shot to Danny.
"Kung baga sa Poker, out ka na muna, Danny. Next deal ka na lang pare! Rest in peace sounds like BETS PLEASE!," Joey posted.
At right about the same period, this writer also recalls that Danny and Joey also wrote columns for the now-defunct Jingle Chordbook Magazine. Joey wrote a joke column called Joeyisms while Danny took on a slightly more serious tone with his column called Seriously Speaking.
But their time in Okay Lang and their off-camera poker sessions were not all that Joey shared. The 76-year-old comedian, who himself is an accomplished lyricist with several hit songs to his name, also dropped a bombshell about Danny that not a lot of people know about. According to a comment posted by Joey in the same Instagram post, Danny was the one who first came up with the term, "Tough Hits."
Tough Hits refers to the popular songs parodied by Tito, Vic and Joey, initially as part of their comedy act in the TV show, Discorama, which they co-hosted, and later in a series of hit albums that helped establish them as bankable superstars.
While the friendship between the APO and TVJ remained somewhat complicated over the years as a result of what later became a brewing rivalry that became full-blown when they hosted competing noontime shows, there has always been mutual respect between the two camps.
In an earlier tribute, former senator Tito Sotto of TVJ tweeted, "Danny! We were together from 1972 to 74. Last time we met was in Beverly Place Country Club few years ago. We always had our private jokes. The industry will miss you, my Friend, but you will now be singing for a far greater audience!"