THREE years ago, if you had told me that I could get the Starbucks planner by earning stickers via an online app, I would have laughed at you. But that time has come. You can now get an e-Promo Card from the Starbucks App and earn your e-stickers that way, without ever going to a store. Of course, you'll need to go to a Starbucks store to redeem your planner or whatever item you'll choose.
Here's more: A registered Starbucks Rewards member with a linked Lazada Philippines account will automatically earn one Reward Voucher on the Starbucks PH app e-Promo Card for every P5,000 purchase in a single receipt after seven days from successful delivery. A Reward Voucher is equal to one item.
"The holidays are an exciting time for us all at Starbucks, and for our customers who celebrate with us. For our 25th year celebrations, we pay homage to our partners (employees) and customers who have grown with us and have opened up opportunities to touch the lives of local communities." said Jamie Silva, senior manager for marketing, digital customer experience and loyalty, Starbucks Philippines.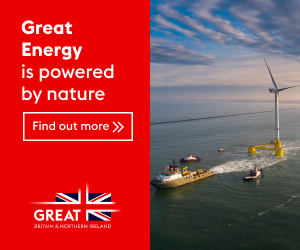 The brand released a series of videos featuring different individuals and their experiences with Starbucks Traditions.
Mark has been collecting Starbucks planners for more than a decade. A coffee lover, he redeems several planners every year and shares them with friends and family. "Whenever I go to Starbucks, I feel welcome. Every year, I usually get a minimum of three planners, one to use, one to collect, and one to give away. Fill your days with happiness," he said.
Annika Yañez, a filmmaker and director, starts her day with a lot of coffee.
"From doing school work to meetings to going to the drive-thru to start my day, Starbucks has always been a part of my life. The energy of every Starbucks store makes me want to work. I'm very proud of Starbucks for encouraging us to use reusable cups. Fill your days with love for the environment."
Dianne is a six-year Starbucks partner who believes being a barista is more than just making the perfect cup of coffee.
"I love that we have a connection with our customers. We're also adapting to the changing times. Fill your days with good coffee, one person, one cup, and one neighborhood at a time."
Last year, the Starbucks Traditions Planners each came with a pouch and a tumbler or cup corresponding to the color of the planner you have.
The two 2023 Starbucks Traditions Planners with Organizer options come in a premium ring binder notebook format with a matching pen and cover. An ode to the Siren and a visible manifestation of Starbucks Philippines's 25th anniversary, this year's edition features a sleek Siren tail design and is available in two elegant colors—Champagne and Black. I love how old school the planner is with a pouch attached to it.
Inside are 12 monthly special artworks. Seeing the planner, I'm reminded of how we used to carry everything—from our cash and credit cards to the photographs of our loved ones—in our planners. The ring binder style allows for the Planner with Organizer to be used well beyond 2023 so that's a yes for sustainability.
Also a nod to sustainability is the inclusion of a steel tumbler and a Cold Cup with the same siren design as the planner.
You can earn e-Stickers for every purchase of a Tall, Grande, or Venti beverage using your registered card or the Starbucks mobile app from November 2, 2022 to January 2, 2023.
Only transactions after joining the 2023 Starbucks Traditions promo through the mobile app will automatically collect an e-Sticker for every eligible purchase and its corresponding number of Stars. Awarded e-Stickers may not be converted or combined with physical stickers. You can track e-Stickers earned in your app. You can redeem a 2023 Starbucks Traditions reward with every 18 stickers by simply scanning your registered card or app.
This year, the holiday drinks include Toffee Nut Crunch Latte, Peppermint Mocha, and Red Velvet.
All holiday drinks can be ordered in Latte or Frappucino.
Image credits: Juliana Maxine Vasquez