PLDT Inc. is on track to hit its P33-billion core profit target this year after posting P25.4 billion at end-September, up 10 percent from the same period a year ago.
PLDT Chairman Manuel V. Pangilinan said Thursday the target numbers "will be met" amid concerns over increasing economic headwinds.
"At this time that the consumer wallet is diminished—when consumer income is under threat and government finances are challenged—investments will emerge as a primary recovery tool. Hence, investments are needed, both by the government and the private sector to drive the economy forward," said Pangilinan.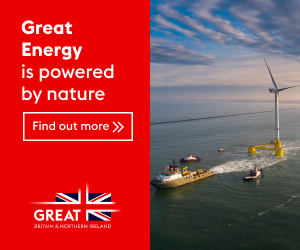 Alfredo S. Panlilio, PLDT and Smart Communications President and CEO said the company's third quarter performance has shown that the business continues to do well amidst external challenges, such as Covid-19, inflation and high interest rates, and typhoons. Still, Panlilio said, "the indication so far is that the full year performance will be ahead of last year especially as the fourth quarter is typically a good one."
From January to September this year, the company's reported net income stood at P27.4 billion, up 45 percent. This includes P22.3 billion in pre-tax gains from the towers sale up to the third closing. Core income, excluding the impact of asset sales and Voyager Innovations, grew to P25.4 billion in the same period.
Consolidated service revenues increased by 4.5 percent to a nine-month all-time high of P141.9 billion, as consumers thrived on their digital lifestyles in the new normal.
In the same period, consolidated earnings before interest, taxes, depreciation and amortization (EBITDA) rose by 6 percent to P75.4 billion, also an all-time high. Consolidated EBITDA is trending to cross P100 billion for the full year despite the stressful economic conditions.
"Enterprise seems to be our bright spot as we continue to empower businesses in their digital transformation and help promote the Philippines to be the next major ASEAN digital hub. Our 11th and, by far, largest data center is also on-track to be completed in late 2023," said Panlilio.
Meanwhile, PLDT Home continues to grow despite increasing challenges to people's wallets due to rising inflation and the prolonged impact of Typhoon Odette.
"Our goals are pretty bold, as we aim for big targets, even knowing it is not going to be easy," Panlilio added. "We are aware of the headwinds that we face, and certainly, this will not be the last time we will encounter challenges."
"What is key here is that while we continue to drive revenues by responding to our customers' needs, we are trying to put discipline in place by focusing on strong efforts to control our operational expenses and improve operating efficiencies."
At the same time, PLDT is in the process of reviewing its consolidated capital expenditure (capex) for 2022, which could exceed the initial capex guidance of P85 billion.
"We are also watching our capex levels, especially the impact of the weakening peso on our dollar-denominated debts and imported capex, even capex committed in previous years and current ones. With the disciplined effort led by our transformation Office, we are trying to manage some softness in our topline, as well as tightly control our costs," added Panlilio.
On the sale of telecom towers and related passive telecom infrastructure, PLDT said that as of October 3, ownership of a total of 4,435 towers or 75 percent of the 5,907 towers covered by the sale and leaseback transaction had been transferred to the tower companies and a total cash consideration of P57.7 billion has been received.
PLDT expects additional closings before the end of the year, with final closing anticipated to be completed by the first quarter of 2023. In addition to the 5,907 towers sold, or committed to be sold, the sale of additional telecom towers is currently under evaluation.
Proceeds from the sale of the towers will support operating and capital expenditures. The transaction is timely, PLDT said, as this allows it to avoid additional debt against a backdrop of a rising interest rate environment.
Image credits: BusinessMirror file photo