Prices of holiday feast essentials such as culinary milk, cream, canned fruits, and cooking oils in sari-sari stores have increased, according to data gathered by start-up company Packworks.
In a news release issued on Thursday, Packworks, a start-up firm that provides a business-to-business (B2B) platform, said the depreciation of the Philippine peso is pushing up commodity prices of some imported goods, with the price of milk and cream going up by as much as 11.84 percent.
"A 250-milliliter pack of multi-purpose cream, 300-milliliter pack of condensed milk, and 370-milliliter pack of evaporated milk now cost P10 to P15 more than the previous price," Packworks said.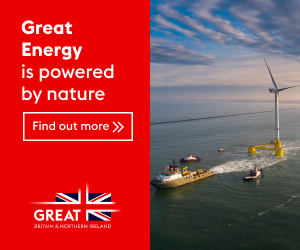 Andres Montiel, chief data officer of Packworks, said consumers are already "feeling the squeeze" of the rising cost of living, and an increase to the cost of holiday staples is another "stressor."
"The reason for the price increase is that culinary milk and creams are normally imported from other countries. The increasing dollar rate over the peso affects the commodity prices since these are imported," Montiel said.
Apart from milk, Packworks said prices of palm, vegetable, and canola oils soared by 5.95 percent. Hence, the start-up firm said these are now being sold for "approximately" P80 more per liter.
Meanwhile, prices of spreads such as mayonnaise and peanut butter increased by 5.77 percent, at P40 more per kilo, said Packworks.
As for dairy products like cheese, margarine, and chilled ice cream, data collected by Packworks show that these products increased by 5.28 percent more.
Packworks also said canned goods are now 5.26 percent more expensive, with price increases ranging from P5 to as much as P20.
"Prices of canned nata de coco, whole and cream-style corn, kaong, pineapple chunks, and fruit cocktails jumped by P8 to P20. Other canned products such as corned beef, tuna, meatloaf, and sardines rose by P5," Packworks added. These items are often "staples" of households who intend to whip up a quick recipe for their holiday feasts, it said.
Montiel stressed that prices of these goods could still go up leading to Christmas festivities in December as demand will still pick up.
"These prices could go up further through 'ber' months, and the demand will definitely be higher. Our local households may be able to skimp on other items, such as clothing or gas, but they have to eat," the company's chief data officer said.
The start-up firm said that the higher prices in sari-sari stores since January of this year can be attributed to inflation.
Moreover, it said, "The cost of frozen processed food jumped 4.90 percent. Packed hotdogs, hams, and nuggets are sold for P25 more than the suggested retail price."
Other goods which experienced a jump in their prices are tea and 3-in-1 coffee mixes, increasing by 4.13 percent; snacks like candies and biscuits, as well as fruits and vegetables, increased by 2.50 percent, while powdered milk and chocolate drinks are up by 2.04 percent, said Packworks.
As for the data collection process, the start-up firm noted that the data sets were generated using Sari IQ, a business intelligence tool created by Packworks.
This business intelligence tool, Packworks said, gives retailers data analytics on consumer behavior and spending habits of people in a locality who purchase their needs in sari-sari stores.
Further, the start-up firm said that data is generated from Packworks' wide network of almost 200,000 sari-sari stores nationwide, which contains "insightful" information on consumer spending and can be customized to create an analysis for sari-sari store categories.