EFFORTS to ramp up its digital transformation allowed the Rizal Commercial Banking Corp. (RCBC) to increase its net income by more than half in the January to September period.
In a statement to the Philippine Stock Exchange, the Yuchengco-led bank said it posted a net income of P10.1 billion in the nine-month period this year, an 88 percent increase from the same period last year. It added its gross income also grew 29 percent during the period.
"The continued thrust towards customer centricity and digital transformation allowed the bank to innovate, be more competitive, leading to sustainable growth," President and CEO Eugene S. Acevedo was quoted in the statement as saying.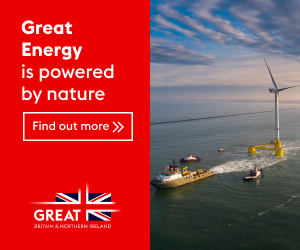 RCBC said deposit products and cash management solutions brought in new customers and boosted usage among clients.
Bank executives said the lender's financial inclusion app posted a 63-percent or P4.2-billion increase in transaction value following a double digit year-on-year customer base expansion.
The bank's cost-to-income ratio improved from 63 percent to 55 percent, while the increase in overall business volume contributed to an uptick in variable expenses.
Moreover, provision for impairment losses decreased by 8 percent as asset quality continued to improve, with net NPL ratio easing to 2.15 percent.
"We remain attentive to managing cost drivers vis-à-vis investments for the future," Acevedo said.
The bank said it maintained a capital adequacy ratio of 15.29 percent and Common Equity Tier-1 ratio of 12.3 percent, well above regulatory requirements. The bank's net income performance also led to a 1.2 percent annualized return on assets and 11.2 percent annualized return on equity.
RCBC said its net interest income went up by 13 percent to P24 billion, fueled by growth in loans and investment securities.
The local lender also said its non-interest income rose by 92 percent to P10.6 billion due mainly to higher retail transactions, foreign exchange gains, and miscellaneous income, which includes gains from a property sale in September.
The bank's total assets reached P1.1 trillion by the end of September, representing an expansion of 23 percent year on year. The bank's loan portfolio, which accounts for 51 percent of total assets, has risen moderately with the consumer and SME segments leading the growth.
Credit card balances grew 38 percent on the back of higher transaction volumes and data-driven portfolio actions. The SME portfolio sustained its upward momentum with a 17 percent year on year increase with nearly 13,500 valued customers.
As of end-September, RCBC had a total consolidated network of 452 branches. Since the start of the year, RCBC opened 19 new branches in key business areas.
The bank also has a wide network of 1,313 automated teller machines (ATMs). To expand the bank's reach further, 1,472 ATM "Go" terminals, which extend services even to far flung areas have been strategically deployed in all 82 provinces nationwide.
RCBC's human-assisted remote banking service has also been launched in Visayas.