THE International Monetary Fund (IMF) expressed concern that while inflation data is collected monthly in the Philippines, monetary policy meetings happen more frequently in the region.
In its latest Regional Economic Outlook for Asia Pacific, the IMF said this may prevent monetary authorities from monitoring inflation before decisions are made.
The IMF noted that inflation expectations would provide insights that would be crucial in making monetary policy statements. Central Banks, including the Bangko Sentral ng Pilipinas (BSP) employ inflation-targeting in setting interest rates.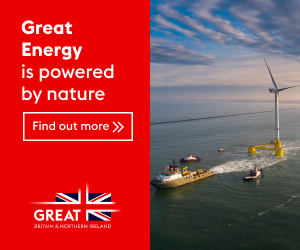 "Some countries administer surveys once per quarter but hold monetary policy meetings more frequently [such as] the Philippines [and] Thailand. This may affect the ability of policymakers and market participants to monitor the evolution of inflation expectations before each decision," the report stated.
The IMF also pointed out that available inflation expectations have short horizons of up to 12 months. Only Malaysia collects information at longer horizons, similar to countries in Latin America and Eastern Europe.
"This [short horizon] impedes the ability of policymakers to assess the degree to which inflation expectations are well anchored and aligned with inflation targets," IMF said.
Meanwhile, BSP underscored the importance of relevant and quality statistics in crafting sound economic and financial policies as it joined the nation in celebrating the 33rd National Statistics Month (NSM).
In a recent speech, BSP Governor Felipe M. Medalla emphasized that high-quality and timely data enabled the country to effectively manage and navigate the challenges brought about by the pandemic.
"The BSP, together with the Philippine statistical community, will continue to support all statistical initiatives and activities that would aid in nation-building and improve the lives of Filipinos," Medalla said.
Under this year's NSM theme, "Boosting the Country's Recovery with Informed Decisions, Better Policies," the BSP conducted a virtual Public Information Campaign (PIC) to promote wider awareness and appreciation of economic and financial statistics.
Resource persons from the BSP's Department of Economic Statistics discussed data produced by the central bank, such as monetary statistics compilation and dissemination, expectations and economic trends, trade in goods and network science perspective on the Philippine global foreign direct investment system.
Participants from the government and the private sector, the academe and officers and staff of the BSP attended the PIC. The event served as the culminating activity of the month-long NSM celebration and was broadcasted via the BSP Facebook Page.
The NSM is observed every October, pursuant to Presidential Proclamation 647 dated September 20, 1990.