With tourism recovery among the government's top priorities, a lawmaker wants to find out from the Department of Tourism (DOT) how much of the over P34-billion bailout package for businesses under the Bayanihan to Recover as One Act (Republic Act 11519 or Bayanihan 2 law) had actually been availed of by small and medium-sized entrepreneurs in tourism, which was one of the sectors hardest hit by Covid-19.
Such relief funds in 2021 for pandemic-hit enterprises and business persons included a P10-billion outlay that the House of Representatives had originally allotted for infrastructure projects of the Tourism Infrastructure and Enterprise Zone Authority (TIEZA) in its version of the Bayanihan 2 bill, but which, following the subsequent lobbying in the Senate by the DOT and certain industry players, was scrapped in the final congressional bill submitted to Malacañang, said CamSur Rep. LRay Villafuerte in a news statement.
"Amid the assertion then by DOT officials and certain industry players that tourism infrastructure was not a priority at the time, the P10-billion intended by the House for TIEZA ended up being allotted to government financial institutions [GFIs] for bailing out Covid-affected businesses, including those in the tourism industry," according to Villafuerte, who was the lead author in the House of both Bayanihan 2 and the Bayanihan to Heal as One Act (RA 11494 or Bayanihan 1).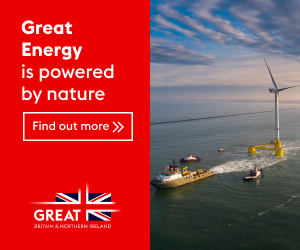 Villafuerte, also president of the National Unity Party (NUP), said, "Given President Marcos' apt push for tourism infrastructure, it seems appropriate for the DOT to tell us how much of the P34.72-billion bailout fund for Covid-hit businesses under Bayanihan 2 had actually been released to rescue resort operators and other financially distressed entrepreneurs and establishments in the tourism industry."
Citing reports, Villafuerte said the Department of Budget and Management (DBM), for instance, plans to spend P133 billion for network development to build new roads and widen existing ones, of which P15.7 billion will reportedly be spent on links to tourism destinations.
Such P15.7-billion allotment will supposedly be used by the government to improve over 16 kilometers (km) of roads leading to airports, 27.5 km leading to seaports, and 308 km leading to tourist destinations, he said.
Villafuerte recalled that the House, under then-Speaker Alan Peter Cayetano, endorsed in 2020 an allocation of P10 billion from the Bayanihan 2 stimulus package for Covid-19 response for tourism infrastructure to be built by TIEZA.
He explained this proposed P10-billion infrastructure budget for TIEZA was included in the House-approved version of Bayanihan 2 on the legislators' belief that "more and better tourism infrastructure projects needed to be built in 2021 and onwards for the government to rev up this Covid-battered sector anew as a boom industry and major dollar earner once the pandemic is over."
However, he said, this infrastructure budget "failed to see the light of day," as then-DOT Secretary Berna Romulo-Puyat, with the support of certain legislators and big industry players, had lobbied during the bicameral deliberations on Bayanihan 2 for the realignment of the P10-billion infrastructure outlay intended for TIEZA to a bailout fund for tourism-related businesses hurt severely by the government's stringent lockdowns or mobility restrictions nationwide that barred foreigners and locals alike from going to tourist destinations.
Under Section 10 of the Bayanihan 2 law, a total of P39.472 billion was allocated for capital infusion to Government Financial Institutions (GFI), of which P18.47 billion went to the Land Bank of the Philippines (LandBank) and another P6 billion to the Development Bank of the Philippines (DBP) for their "wholesale banking and equity infusion for low-interest loans to persons and entities engaged in Covid-affected industries."
Also, P10 billion was set aside in Bayanihan 2 as additional funding for the Covid-19 Assistance to Restart Enterprises (CARES) microfinancing project and other lending programs of the Small Business Corp. (SBCorp—a GFI attached to the Department of Trade and Industry (DTI)—"as well as interest subsidies to MSMEs [micro, small and medium-sized enterprises], cooperatives, hospitals, tourism industry and OFWs [overseas Filipino workers] affected by the pandemic."
"That fund diversion under the Bayanihan 2 budget turned out to be one policy boo-boo, given initial reports subsequently reaching my office that not many industry stakeholders had actually availed of the bailout package for the tourism sector," said Villafuerte.
Moreover, because the tourism slump was expected to continue until such time that the pandemic threat has subsided, Villafuerte said legislators felt the need to provide infrastructure funds to TIEZA for its long-term infrastructure program, as the sharp drop in tourism revenues and travel tax collections would mean this state-run firm was looking at scant resources ahead to finance its planned projects.
"The then-proposed TIEZA infrastructure spending would have helped provide many jobs to dislocated industry workers and boost local economies, as infrastructure investments have a high multiplier effect of 3.5—meaning, it will generate P3.50 for the economy for every P1 investment—that would have generated badly needed economic activity in the tourism sites."
Hence, the aborted P10-billion infrastructure spending would have generated a projected P35 billion worth of economic activities last year in areas with tourist spots had TIEZA been given that amount to build various projects to improve facilities or make them more accessible to tourists, said Villafuerte.
Contrary to the claim by DOT and some big industry players that infrastructure development was not a priority at that point in the pandemic, Villafuerte said the House leadership was, "back then, looking at the big picture and beyond the pandemic, and felt a long-term goal to sharpen the Philippines' competitiveness by improving the poor state of our tourism infrastructure."