Danny Javier was usually the first voice heard on most of the greatest hits by the legendary vocal trio, APO Hiking Society.
Although Jim Paredes and Boboy Garrovilo had their share of lead vocal duties and there were times when all three sang throughout the whole song ("Panalangin" and "Yakap sa Dilim" come to mind), it was Danny who had the lion's share of the spotlight.
A criminally underrated singer whose singing was often overshadowed by his equally stellar songwriting, Danny was a baritone with a deceptively gifted range that can scale those high notes with effortless grace. His smooth delivery was also characterized by an edgy timbre that can both soothe and wow at the same time.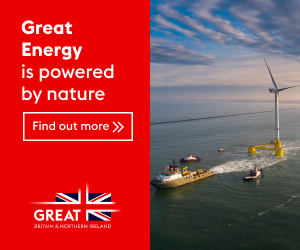 Most of his own classic songs like "Show Me A Smile," "Pumapatak ang Ulan," "Pag-Ibig," "Lumang Tugtugin," "Princesa" and "Awit ng Barkada" are known for their delightfully quirky quality. But Danny also sang lead on songs he didn't write including those by fellow APO buddies Jim (who authored "New Day," "Mahirap Talagang Magmahal ng Syota ng Iba," "Batang Bata Ka Pa," "When I Met You" and "Tuyo Na'ng Damdamin") and Boboy who wrote one of trio's later hits, "Paano". He was also the first voice we hear on "Ewan," one of the APO's most iconic songs written by the equally accomplished Louie Ocampo.
This Monday, October 31, Danny's daughter, Justine Javier Long released a joint family statement announcing that the acclaimed singer-songwriter has passed away as a result of "complications due to his prolonged illnesses." He was 75.
But while Danny may have gone on to the Great Beyond, the man largely credited with coining the term "Original Pilipino Music" or simply OPM will continue to live on through the APO's music that has touched and will continue to touch the hearts of several generations of music fans.
Born in Manila, Danny's musical odyssey began during his college years at the Ateneo de Manila University when he joined the APO which was then known as the Apolinario Mabini Hiking Society, a group that in its infancy started with as many as 15 members. After college, many of the members went on to different pursuits, and only Danny, Jim, and Boboy remained in the group.
They were also about to call it a career when their well-received farewell concert at the Meralco Theater prompted them to, well, simply get going. During their early 70s, they were cast along with Tito, Vic and Joey and many others in a gag show called Okay Lang on IBC-13. That led to the discovery of the Apo's comedic talents and in the ensuing years, the trio was cast either collectively or individually in supporting comedy roles in films like Si Popeye Atbp., Kung Mangarap Ka't Magising and Kakabakaba Ka Ba?. They also headlined the sitcom, Coed Blues on RPN-9.
The APO also became sought-after TV and events hosts including gigs on Discorama, Student Canteen and later their own weekly TV show, Sa Linggo NAPO Sila which later became the noontime show, Sang Linggo NAPO Sila.
Music, however, remained the APO's greatest legacy. Although initially known for love songs that were a part of the so-called Manila Sound, the APO later gravitated to more socially-conscious themes by the mid-1980s. It was during this time that Danny founded the successful t-shirt line, Pidro: Ang Saplot ng Bayan after the alter ego the APO created in "American Junk," a monster hit that emphasized nationalism over colonial mentality. The song became a staple of the APO's live shows during the pre and post-EDSA years.
As a singer, Danny was blessed with the ability to take a song, even those he did not write, to another level and give it that extra climactic oomph. No surprise that Jim and even Boboy chose to give him the lead vocal chores for most of their songs. Cases in point here are Jim's "Tuyo Na'ng Damdamin," "When I Met You," and "Wala Nang Hahanapin Pa," one of the APO's later classics as well as Boboy's "Paano."
As a songwriter, Danny was adept at crafting hook-laden tunes in both English and Filipino. In an interview with journalist Tina Arceo-Dumlao for her book, Himig at Titik: A Tribute to OPM Songwriters, the self-taught musician said "writing lyrics is not as much of a challenge as coming up with the right chord sequence to best express the thoughts and feeling behind a song."
"What's important to me are the chords, yung chord progression kasi yung hagdanan mo, yung tulay mo. Yung melody mo nandoon yung basic, pero the chord progression enhances it," Danny explained.
Danny's focus on chord progression is only one of two reasons why he was so effective at creating engaging songs that resonated so well with a lot of people. The other, is, of course, his street-smart sensibilities which also explains why songs like "Pumapatak ang Ulan," "Doo Bidoo," "Kabilugan ng Buwan," and "Awit ng Barkada" have an unmistakable anthemic quality to them.
Perhaps one of Danny's greatest songs is one that was not originally recorded by the APO but became a big hit for Gary Valenciano. In the same interview with Arceo-Dumlao, Danny said he was first approached by Gary's sister to write a song for her brother's upcoming album. He went on to write "Di Na Natuto" but still presented it to the APO in case they wanted it for their own album.
The group eventually agreed to give it to Gary. Danny, however, still managed to give it his own stamp by instructing Gary to sing it, "underplayed, almost as if he were just talking."
"It is not your regular ballad and to his credit, Gary did not budge from the direction, from the original concept, I was happy to do the song for him," Danny enthused.
The APO finally went their separate ways following a farewell tour in 2009 although they did reunite one last time to perform for the inauguration of President Noynoy Aquino in 2010. Shortly thereafter and even as Jim and Boboy remained active in the entertainment scene, Danny maintained a low profile and ultimately retired from music and performing.
The music, however, remained in everyone's consciousness. Subsequent generations of OPM artists continue to cover their songs in not just one but several tribute albums. There was both a movie and a jukebox stage musical that featured their best-known songs.
As tributes to Danny start to pour in just moments after news of his demise began to trend on social media, one post that particularly stands out comes from APO's Boboy Garrovillo as it referenced a line from one of the former's well-loved songs.
"Just feeling the loss of an old faithful friend who knew what love is although sometimes it just doesn't show. My friend lives on in his music."
Indeed, Danny Javier will forever live on in the APO's music.
Image credits: Daniel Javier/Facebook, Apo Hiking Society/Facebook