DAVAO CITY—Davao del Norte province retained the distinctive honor of being the most competitive province in the Visayas and Mindanao region, a distinction it held for two years in a row now.
This came out when it landed third in the 2022 rankings of the Cities and Municipalities Competitiveness Index (CMCI).
Davao del Norte was recognized as the Most Competitive Province in the country during the 10th Cities and Municipalities Competitive Summit spearheaded by the Department of Trade and Industry (DTI) held at the Philippine International Convention Center in Pasay City, the provincial information office said.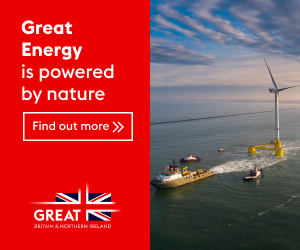 While it placed third, Davao del Norte province came out strong behind Rizal province and Cavite, both of the Greater Manila Area.
It garnered an average score of 37.42 percent in the CMCI this year, just 0.26 shy from second placer Cavite that has a score of 37.68 percent.
Rizal Province bagged the most-coveted award for seven straight years with a score of 40.23 percent in the CMCI.
Davao del Norte slid down though from its previous second position in the 2020-2021 edition of the CMCI. Yet, it remained the most competitive province outside of Luzon, "Based on an index that gauged local government units in terms of economic dynamism, government efficiency, infrastructure, resiliency, and innovation," the information office added.
Governor Edwin Jubahib shared the award with the 11 towns of Davao del Norte, whose efforts he said "collectively contributed to the overall ranking of the province."
"The key policy initiatives and sustained infrastructure development that we carried out to foster an environment conducive for business to flourish are truly working," the governor told the first convocation program of the Provincial Capitol after two years.
Provincial Administrator Engr. Josie Jean Rabanoz received the award on behalf of the governor. She was accompanied by DTI-XI Regional Director Maria Belenda Q. Ambi, DTI-Provincial Director Romeo Castañaga, Assistant Provincial Administrator Engr. Maria Hazel Zafra, and Provincial Local Economic Investment Promotion Officer Joevynar Miedes. The information office said Davao del Norte was also a finalist in the ongoing search for the Most Business-Friendly (MBF) Province Award, "as it was further identified as a potential passer of the Seal of Good Local Governance this year."