When in doubt, pick proven concepts. It's one of business' key principles, and frentrepreneurs, in particular, swear by it.
In fact, such is the growth of the local franchising industry that the Philippines, according to Trade and Industry Secretary Alfredo Pascual, has become one of the largest franchise markets globally, ranking 7th only behind economic superpowers South Korea, USA, India, Taiwan, Brazil, and France.
While this exponential surge of interest in franchising is a more recent development, The House of Fruitas long had their doors open to both aspiring and experienced business owners.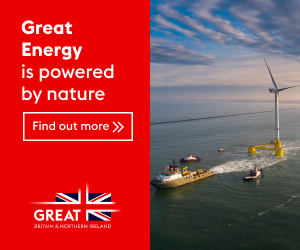 The Fruitas brand began with their first stall inside a mall in Manila in 2002. Twenty years and more than 700 stores later, Fruitas has become the Philippines' food cart industry leader and local franchising pioneer with more than 20 brands in its portfolio.
Lockdown Woes
Like all industries across the economic landscape, franchising undeniably took a hit from quarantine measures and stay-at-home orders. Indeed, during the earlier phases of the lockdown, about half of the outlets in this sector had to take a step back, according to the Philippine Franchise Association.
The pace of recovery was not the same across industry players. While others took their time, The House of Fruitas was one of the quicker ones to bounce back, and was among the even few to make the most out of that momentum.
"The writing is on the wall–everyone's a little bit too anxious to invest after the pandemic left the business landscape in turmoil," Lester Yu, Founder and CEO of House of Fruitas recalled.
"But as entrepreneurs, we were raised on stories of legendary businessmen who took their chance and innovated when the economy was down," Yu added. "We knew we weren't alone in that idea, so as we weathered the effects of the lockdown and the pandemic, the House of Fruitas stood its ground and refused to lose focus on our acquisition and franchising efforts."
Post-pandemic Perspective
And for the House of Fruitas, it paid off long after the restrictions were lifted, franchising inquiries followed, and easily doubled over the past year. The steady month-to-month increase, according to House of Fruitas Chief Marketing Officer Shaun Si, was proof of how perspectives on business and investments changed post-pandemic.
Franchising, traditionally, served a more passive role as an investment "for risk-averse entrepreneurs," Si explained. But with the advent of the e-commerce boom and delivery apps, came the undeniable potential for quickly taking advantage of a prime piece of location or any market trend.
"The frentrepreneurs we talk to share a common sentiment: 'safer' ventures like franchising–where the success rate is evidently high–is more critical now than ever in a business portfolio: regardless if you've been doing this for decades, or you're a new business owner looking for a solid foundation," Yu added.
House of Frentrepreneurs
A lot of potential franchise partners come with big ideas and a nose for opportunity, according to Yu, but stay for the "Frentrepreneur Ready to Operate Business Package" that ensures their success.
"That includes everything you need to start operating your own business–carts, kiosks, staff training, inventory, even marketing and activations. The goal is to make sure you hit the ground running on Day 1," Yu added. Beyond this, their frentrepreneurs are also known to enjoy strong marketing support throughout the year: store merchandising, awareness campaigns, media events, and more.
And while robust marketing is a key ingredient to growth, the House of Fruitas also attributes its reputation among frentrepreneurs to guidance that more than two decades of experience can offer. "When Frentrepreneurs partner with us, they're partnering with an organization with a successful track record spanning 20 years in the food cart and kiosk industry–that's something not a lot of businesses can attest to," said Yu.
"We're here to offer that edge to frentrepreneurs; partnering with us means tapping into a nationwide network of brands, both fresh concepts, or products already iconic to millions of Filipinos," Si added.
A Fruitful Future
Gerard Maronilla, one of House of Fruitas' multi-brand franchisee, concurs with the level of support frentrepreneurs enjoy, from hiring manpower to securing permits and other operational needs. "It's a very fruitful venture indeed!" said Maronilla. It is with this level of support that initially made him just start out with one De Original Jamaican Pattie franchise until he became a franchisee for multiple brands.
From serving a singular stall in Manila, to having a nationwide presence 20 years since, the House of Fruitas concepts have grown to include established brands such as their flagship Fruitas' shakes and juices, De Original Jamaican Pattie, Balai Pandesal and Ling Nam. They also have fresh and exciting brands such as Soy & Bean, Johnn Lemon, Buko Loco, Keffir Yoghurt Milk Bar, Friends Fries, Black Pearl and many more.
For their continued leadership in the sector, the House of Fruitas is frequently recognized locally and globally, notably receiving a nod from the prestigious ASEAN Business Awards for SME Employment Excellence and SME Innovation Excellence.
But rather than rest on their laurels, the House of Fruitas is committed to seeing more Filipino frentrepreneurs find success. Achieving this comes with a mindset for franchisors, according to Yu: "It's about treating franchisees not just as a business partner, but like a part of our family in the House of Fruitas: we're all about giving them a fruitful future."