Shell Energy Philippines Inc. (SEPH), the retail electricity supplier under the Shell Group, has been tapped by the Lucio Tan Group of Companies to supply renewable energy (RE) to its various companies.
SEPH announced Friday that it has forged partnerships with PMFTC Inc., Asia Brewery, Inc. (ABI) and Lufthansa Technik Philippines.
SEPH will supply 15 megawatts to ABI's manufacturing facilities in Luzon. The RE contract is one way to reduce ABI's carbon footprint.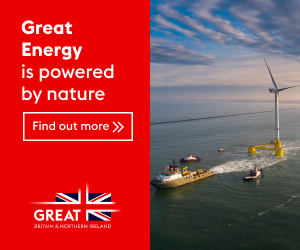 ABI's other sustainability efforts include the recycling of broken or waste glass to produce new glass bottles and the manufacturing of bottles using lahar, which comes from the 1990 Mt. Pinatubo eruption.
PMFTC's Batangas and Marikina plants, meanwhile, have switched to renewable power.
"We're very happy to enter into a relationship with SEPH. I'm really looking forward to this new relationship not only in terms of being an electricity provider. We can partner in certain projects, share our experience, benefit as well from their expertise, and continuously make our business more sustainable," said PMFTC Director of Manufacturing Nicolas Souvlakis.
Lufthansa Technik Philippines is the latest addition to the Lucio Tan Group of Companies that have forged partnerships with SEPH to power up their existing facility in Villamor Air Base.
In addition to SEPH's inked agreements with the said Lucio Tan Group of Companies, other sister companies, Philippine Airlines, Philippine National Bank and Eton Properties Philippines, Inc. are also set to join SEPH's growing list of RE partners which is currently at 59. 
These collaborations signal SEPH's expansion in supplying alternative sources of energy to major industries, while business leaders and iconic brands take a significant step in adopting sustainability in their production and supply chain processes. 
"Establishing strategic partnerships with the Lucio Tan Group of Companies is an opportunity for both our organizations to be on the frontline in building up the renewable power business on a national and global scale," SEPH General Manager and President Bernd Krukenberg said.