At least 13 people died and five others were missing in flash floods and landslides set off by torrential rains that swamped a southern Philippine province overnight, officials said Friday.
Ten villagers drowned in rampaging floodwaters and landslides in Datu Blah Sinsuat town and three others drowned in nearby Datu Odin Sinsuat town in Maguindanao province, regional official Naguib Sinarimbo told reporters.
Five people were missing in Datu Blah Sinsuat, according to the town's mayor, Marshall Sinsuat.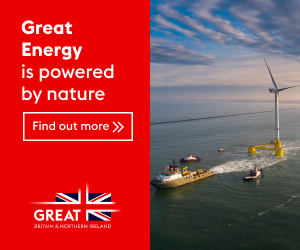 A rescue team was deployed to a tribal village at the foot of a mountain in Datu Odin Sinsuat to check on reports that floods and landslides also hit houses in the area, Sinarimbo said, adding there were no immediate reports of casualties.
The unusually heavy rains that flooded several towns in Maguindanao and outlying provinces overnight in mountainous regions with marshy plains were caused by tropical storm "Paeng" (international code name: Nalgae), which was expected to hit the country's eastern coast from the Pacific Ocean on Saturday morning, according to forecasters.
Floodwaters rapidly rose in many low-lying villages, forcing some villagers to climb onto their roofs, where they were rescued by Army troops, police and volunteers, officials said. The floods started to recede when the rains eased Friday morning, they said.
"In one area in Upi only the attic of a school can be seen above the floodwater," said disaster-mitigation officer Nasrullah Imam, referring to a flood-engulfed town in Maguindanao.
The wide rain bands of Nalgae, the 16th storm to hit the Philippine archipelago this year, enabled it to dump rains in the country's south although the storm was blowing farther north, government forecaster Sam Duran said.
About 20 typhoons and storms batter the Philippines each year. It's located in the Pacific "Ring of Fire," a region along most of the Pacific Ocean rim where many volcanic eruptions and earthquakes occur, making the Southeast Asian archipelago one of the world's most disaster-prone areas.
PRC places first aiders, ambulances on high alert
The Philippine Red Cross (PRC) is preparing its medical assets and services to accommodate the anticipated increase of people in bus terminals, seaports, airports, highways, memorial parks, and selected thoroughfares following the easing of travel restrictions and reopening of cemeteries on All Saints' Day and All Souls' Day.
PRC will start its operation as early as Friday and will continue until Wednesday, November 2, to provide medical care to motorists and commuters visiting cities and provinces and ensure their safety.
"Nakahanda ang ating mga volunteers, staff, ambulances at first aid stations para samahan ang ating mga kababayan na uuwi at dadalawin ang kanilang mga yumaong mahal sa buhay. Naka standby rin ang ating mga chapters at relief operations sa pagdating ni bagyong Paeng," said PRC Chairman and CEO Richard Gordon.
PRC will mobilize 1,104 trained first aid volunteers and 222 staff nationwide. 217 first aid stations and 62 ambulances with first aid stations will be set up and positioned in 235 cemeteries nationwide as well as on major highways (Abra, Ifugao, Mt. Province, Northern Luzon Expressway, Sta Rosa, Laguna, Davao Del Sur, Surigao Del Sur, Valenzuela Mcarthur Highway), bus stations, seaports and airport for fast deployment in any untoward situation.
Meanwhile, PRC Chapters are on standby and prepared to provide relief and medical assistance following the report of Philippine Atmospheric, Geophysical and Astronomical Services Administration (PAGASA) that tropical depression Paeng is projected to reach typhoon category by Saturday.
PRC volunteers and staff are continuously reminding the public to strictly follow minimum public health standards on Covid-19, which entails wearing face masks, physical distancing, and proper washing of hands. Most cemeteries will require fully vaccinated individuals 12 years old and above. AP with Claudeth Mocon-Ciriaco