MULTI-SPORT competitions are back with Ilocos Sur hosting the return of the Batang Pinoy National Championships in December.
The Batang Pinoy nationals were last held in August 2019 in Puerto Princesa City, but were shuttered for two years because of the Covid-19 pandemic.
But the Philippine Sports Commission's (PSC) flagship grassroots development program makes a hybrid comeback from December 17 to 22—from the original schedule of December 4 to 12.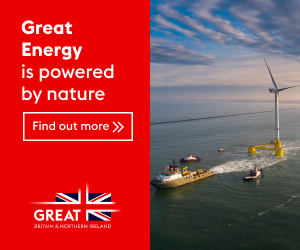 Formalities for the competitions featuring athletes aged 15 and below were signed on Thursday morning at the PSC offices inside the Rizal Memorial Sports Complex.
PSC Chairman Noli Eala and Ilocos Sur Governor Jeremias "Jerry" Singson signed the memorandum of agreement for the national championships. With them were Singson's Executive Assistant Atty. Jannah Singson and PSC Executive Director Atty. Guillermo Iroy.
Singson said they expect the Batang Pinoy to spark Ilocos Sur's overall economic recovery program from the pandemic.
"The Batang Pinoy is part of the One Ilocos Sur's 10-point agenda," Singson told BusinessMirror. "Through sports, we will start the economic recovery of the province as well as tourism heading to other sectors."
Eala thanked Singson for accepting the hosting chores while stressing that the Batang Pinoy is the first multi-sport competition during the waning pandemic.
"The Batang Pinoy National Championship is actually going to be the first major PSC-organized competition under my watch and that's why I'm very honored to do it in the Province of Ilocos Sur from where the Ealas come from," Eala said.
Seventeen sports are in the program but nine will be played face-to-face—archery, athletics, badminton, chess, cycling, table tennis, swimming, weightlifting and demonstration sport obstacles sports.
Arnis, dancesport, judo, karate, muay, pencak silat, taekwondo and wushu will be played online.
Also present during the ceremony were Ilocos Sur Provincial Administrator Marlon Tagorda, Special Assistant to the Governor in Sports Jester Singson and PSC Regional Coordinator Edwin Llanes.
Some 10,000 athletes, coaches, sports and local government officials and parents and chaperones are expected to converge in the nationals which will be primarily be played at the Quirino Sports Complex with Vigan City as main hub.
PSC records show 144 cities and 81 provinces are fielding entries to the nationals where 600 events are featured.
Image credits: Nonie Reyes