EVEN at a very young age, Jericho Violago knew that music was something that made him happy.
"I was in grade school when Justin Bieber's popularity skyrocketed, and I would constantly find myself asking my family and friends to give me his CDs as gifts when I had special occasions. I would listen to his songs before going to bed and I'd be glued to his music videos in my computer," he volunteered.
As he was growing up, this innocent-looking lad would listen to the timeless songs of Frank Sinatra and Michael Bublé. And as his passions and activites started to evolve, Violago would include songs of local artists in his playlist.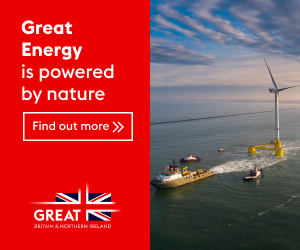 "There are songs I love listening to but I do not sing like those of Arthur Nery's because our range is so different from each other. I also like Ben&Ben, Andie Garcia, Up Dharma Down, and The Juans. Songs that I love to sing are the ones of Zach Tabudlo. I am a big fan of this phenomenal artist who continues to inspire new kids on the music block like me."
Now 22, and with a degree in management from the Ateneo, Violago has set his sights on seriously pursuing a career in music and the performance arts.
"I was asked by my dad to work for the family's rice mill business right after graduation. He offered me an executive post in the company based in Nueva Ecija but I politely turned it down. I asked his permission if I could explore the possibilities of trying it out as a singer while I am still young, something that I knew I wanted to pursue with passion," he told us during a recent lunch.
Violago is aware the local music landcsape is a tough one to penetrate.
"I am realistic. I know it is crowded and there are too many hopefuls and aspirants who want to get even a foot in. But this is something I realized I truly love to pursue and I have also quietly invested my time and resources to learn the basics by attending workshops and training."
While he was finishing his studies, Violago made sure he trained both in classical and pop music. He would also audition for roles in university-based musical productions so he could have a grasp of what performing in theater is all about.
Now that he has wrapped up his studies, even graduating with Latin honors, Violago believes it is time to take his love for music to a higher level.
"My mom Chiqui is friends with my manager, Emmie Domingo, who has been in the music industry for decades. We are starting to gather songs to evaluate and shortlist with the goal of recording and releasing our final choices in the next few months. I have also started to perform at events to get more exposure. We are taking it step by step, and we are constantly plotting our next moves strategically."
Music is no doubt Jericho Violago's priority at the moment.
"I am focused on getting more exposure and gigs, on building my image, on selecting the songs that will suit me best to give me at least a shot in this business. Eventually, I want to make my family proud, but more importantly I want to prove to myself that I have what it takes to make it in this business because it will make me really, really happy if ever I make it."