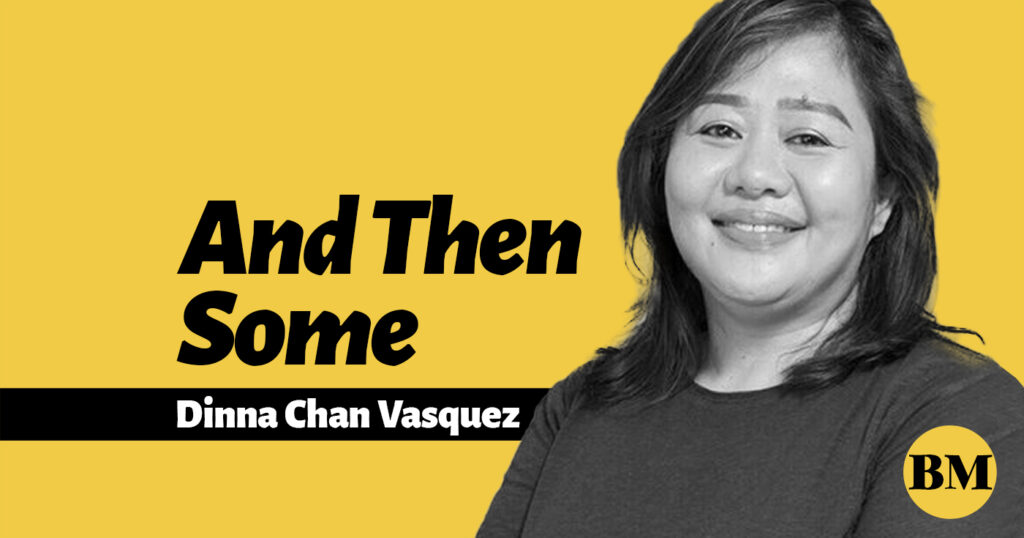 NEXT Level Skin is a new makeup collection just launched by Filipino brand Issy & Co. As the name indicates, it includes extensions to the brand's very popular Active Skin Tint and Active Concealer, and new products like a powder foundation and illuminator, both called True Flex.
The launch took place in Whitespace Manila and it was packed, as anything the brand launches gets people excited. Issy & Co.'s chief creative officer and cofounder Joel Martin Andrade is so passionate about what the brand does and stands for that it's infectious.
Issy & Co. is the first local brand with an inclusive shade range so a morena like me with yellow undertones can get exact matches for powder, concealer and tinted moisturizer.
A colleague once asked another brand owner why they didn't have deeper shades for their face bases and the person replied that there was no demand for them. If I had the chance to ask that brand owner a question, I would ask: If there wasn't such a demand, why is Issy & Co. always running out of stocks because the Active Skin Tint is in so much demand?
But anyway, here is my reviews of the Issy & Co. products that I like and use regularly.
First, the Active Skin Tint. These days, I only use two face bases. It's either the Shiseido Synchro Skin Radiant Lifting Foundation or the Issy & Co. Active Skin Tint. I love both for different reasons but because we're talking about Issy & Co. here, we'll stick to Active Skin Tint. One of the things I love about this product is the consistency. It's not watery or thick. It also goes on smoothly and while the coverage is light, the Active Skin Tint has blurring properties. It does not emphasize texture but just makes skin look better. There are three new shades, including Epsom, Spruce and Saddle. I wear Sienna usually but I can get away with Hazel. From the new range, I am trying out Epsom, which is Tan to Deep For Neutral/Cool Undertone. There are now 12 shades of Active Skin Tint.
I'm more a fan of Active Skin Tint than I am of Active Concealer just because I don't usually use concealer. I did love the OT4 shade, which Issy & Co. recommends as a Conceal + Cover for tan olive tones. This shade is like a corrector for my under eyes to help reduce the darkness in the area. My concealer shade from the new range is NT4. The one I'm using from the original collection now is MW2 or MW3. I am not sure if they reformulated the concealers but the new tubes I am using seem to contain products that are easier to apply. Issy & Co. has added new shades to the range, which now has 24 concealers.
Now for the even more exciting part. Issy & Co. launched two new products, one of them being the True Flex Powder Foundation in the most beautiful packaging for a compact I have seen from a local brand. There is a brush attached on the top of the compact, which also has a mirror. The brush has a tendency to detach itself from the compact if your bag is crowded.
In terms of texture, the powder foundation is more balmy than powdery. No matter how hard you press the compact with a dense brush, it still won't be powdery and I love that. Someone asked if it was like the Danessa Mayricks Yummy Skin Blurring Balm, which, according to reviews, "offers light coverage, reduces skin's texture, and balances oils throughout the day." So, yes, if this is true, as I've never tried the Danessa Mayricks one, then it is similar to the Issy & Co. True Flex Powder Foundation. I wore the powder in Sienna (there are nine shades) to a concert over the illuminator and concealer and it held up.
The True Flex Illuminator—which comes in Ray, Halo and Flare—can be worn under makeup as a primer or can be applied on the high points of your face. I have Halo and Flare but I like the latter more because it suits my skin tone.
I know that many of us are wary about brands that are heavily hyped by influencers. Although Issy & Co. is one such brand, let me tell you that it is a brand I really love because of its face bases, which are well-formulated and also have a wide range of shades. It's true that Issy & Co. sends influencers and beauty writers and editors samples when they launch new products, but there is no pressure to give them positive reviews. When I don't like a product that's seeded by a brand, I tell the people concerned and I just don't write about it.
I also do know for a fact that many beauty TikTokers really love the Issy & Co. Active Skin Tint and Active Concealer. They are both excellent products and as a Filipino, I'm proud that a brand has finally come up with products for morenas with deeper skin tones.