President Ferdinand R. Marcos Jr. is pushing for more incentives to bring home more Filipino scientists so they could help address the impact of climate change and in the country's development.
Marcos gave the instruction to the Department of Science and Technology (DOST) during the Eighth Annual Balik Scientist Program (BSP) Convention held at the Philippine International Convention Center (PICC), in Pasay City last Friday.
With the theme, "Balik Scientist: Kasangga sa Paglinang ng Agham at Teknolohiya para sa Maunlad at Matatag na Kinabukasan," the convention aims to present some of the notable achievement of the current Balik Scientists, and to entice more Filipino experts abroad to join the program and give back to the country. It has the slogan: "Balik puso, balik Pilipinas, balik scientists."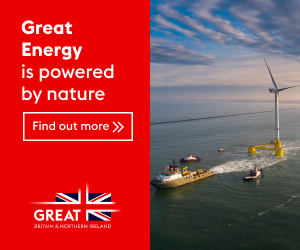 "You must continue to strengthen the implementation of the Balik Scientist Program and find ways to provide more incentives to encourage more Filipino scientists to come back to the country and share their expertise," Marcos said in his speech in the event.
The additional incentives, he said, will be on top of what is already being provided by the Republic Act 11035, or the Balik Scientist Act of 2018, which include allowances, education assistance for their minor children, participation in grants-in-aid projects.
Crucial role
Marcos noted how the returning scientists played a role in the country's Covid-19 response, including vaccine protocols.
Since the onset of the pandemic in 2020, DOST Assistant Secretary Leah J. Buendia disclosed at the event that the country has 67 Balik Scientists.
Of which, seven worked in the Virology and Vaccine Institute of the Philippines.
Marcos said scientists will also be playing a crucial role to ensure the country could cope with the effects of climate change, which he said has become an international "primordial problem."
"We look to science to provide us with the answers for the mitigation and the adaptation that we have to undergo if we are going to flourish and do better in the future," Marcos said.
Lauds DOST
The President lauded DOST for its continuous implementation of its BSP, which helped in local research and development initiatives and resulted in patents.
"I was impressed by the number of patents that have emerged. This is generally the guide that we use, this is generally the measure that we use when we are talking, especially of primary research," Marcos said.
Since the launch of the BSP in 1975, Buendia said it was able to attract 603 scientists, who conducted research for 130 host institutions nationwide.
Marcos said he hopes DOST will use the BSP as a way to attract the youth to take up courses related to science, technology, engineering and math (STEM).
"Let us also encourage our young people by showing them what a career in science, research and development, in what the work that is being done by Balik Scientists and to motivate them and to inspire them, and to explain to them, that you can do this too," Marcos said.
Frustrated scientist
As a self-professed "frustrated scientist," Marcos said he knows the importance of giving role models to the youth and their parents to develop appreciation for STEM-related courses.
"All my scholastic career was spent in science and it was only toward the end that it was explained to me by my father that science was hard and I will not grow rich from it," Marcos said.
Marcos amusingly said he would have loved to prove his father, former president Ferdinand E. Marcos, wrong by showing him the business tycoons, who became rich from STEM-related endeavors.
"Boy, if he were alive now, I would like to introduce him to Elon Musk, I'd like to introduce him to Bezos, I'd like to introduce [him] to Microsoft, to Apple," Marcos said.
The president vowed to continue extending support to DOST so it could continue with its BSP implementation.
"You may always be assured that I and my administration will extend all support in making science and innovation an instrument of progress and prosperity for the Filipino," Marcos said.
BSP established under Marcos Sr.
Established by Marcos Jr.'s father, then-President Ferdinand E. Marcos through Presidential Decree 819 in 1975, the program sought to provide more opportunities for local scientists and boost the science, technology and innovation (STI) capacity of the country. It also aims to present more opportunities to Filipino scientists who were being recruited by foreign institutions.
The enactment of Republic Act 11035, or the Balik Scientist Act, in June 2018 was for DOST to provide Balik Scientists with competitive benefits, such as daily subsistence allowance, health insurance, roundtrip airfare, and among others.
The BSP specifically aims to reverse the effect of the brain drain; strengthen S&T capabilities; accelerate the flow of technologies; and promote knowledge sharing.
The Balik Scientists
The current 12 Balik Scientists presented their innovations with their host institutions, the three sectoral councils of the DOST, namely the Philippine Council for Health Research and Development (PCHRD); Philippine Council for Agriculture, Aquatic and Natural Resources Research and Development (PCAARRD); and Philippine Council for Industry, Energy and Emerging Technology Research and Development (PCIEERD).
1. Dr. Myra O. Villareal
Villareal is a lecturer at University of Tsukuba in Japan.
Her project is, "Establishing Functional Food Research in SUCs [state universities and colleges] for a Future-ready and Healthy Philippines."
She has been a Balik Scientist for host institutions Bicol University, University of the Philippines (UP) Manila, and University of the Philippines Los Banos (UPLB).
She has the vision of establishing a mammalian cell culture laboratory that will play a central role in creating a functional food program at the Bicol University.
Her engagement has the potential to increase the research capacity of the host institutions and inspire young researchers to pursue research in science that will contribute to national development and economic growth in the future.
2. Dr. Julius Adam Lopez
Lopez is a DOST-PCHRD Medium-Term Balik Scientist and is affiliated with the Center for Natural Drug Discovery and Development, University of San Agustin (USA), Iloilo City.
His project is on "Empowering the countryside with nuclear magnetic resonance for better health and well-being of Filipinos."
His engagement as a Balik Scientist will address the regional disparity by providing his expertise in nuclear magnetic resonance spectroscopy through assisting the laboratory operations of the USA DOST-PCHRD Tuklas Lunas NMR Laboratory Visayas in the USA, and co-authoring the Training Module on Fundamental NMR Spectroscopy and Standard Operating Procedure for Bruker NMR Spectrometers.
He will also equip potential NMR spectroscopists in the countryside through a training program on NMR principles, data interpretation, and use of the first and only 600 MHz cryoprobe NMR spectrometer in the country.
3. Dr. Thaddeus Carvajal
He is an Associate Professor and Balik Scientist affiliated with the De La Salle University-Manila.
His project is "The Importance of Studying Vector Biology and Ecology of Mosquito-borne diseases for Designing Appropriate Vector Control Strategies."
Carvajal's presentation highlighted the Philippine-based studies focusing on the biological and ecological aspects of dengue disease transmission. It also discussed the different biological control approaches and their effectiveness in reducing disease transmission through a systematic review.
4. Prof. Jocelyn Serrano
She is affiliated with the University of Tsukuba. Her project is "Establishing Functional Food Research in SUCS for a Future-ready and Healthy Philippines."
Serrano's expertise in cell biology and functional food science will help in the establishment of an income-generating mammalian cell culture assay laboratory through the DOST PCHRD NICER Health Program.
Her engagement is co-hosted by the UPLB and UP Manila to establish a collaboration that will further improve Bicol University's capacity for instruction and research and extension engagements.
5. Engr. Syrus Gomari
Gomari is a Medium-term Balik Scientist 2022. He is the CEO of Mobility Vision+, Munich, Germany and Manila, Philippines
His project is on "Urban Mobility Planning of Tomorrow."
Through his engagement in BSP, Gomari, with his expertise on the intersection of sustainable urban mobility planning, stakeholder engagement, data science and software development, automated vehicles, and video artificial intelligence, will identify data-driven approaches and tailor solutions to fit the needs of decision-makers and planners in local government units.
Two cities in Metropolitan Manila are identified as his host institutions. The Balik Scientist will collect data and use decision-support software that will be used during the pilot-phase and beyond.
6. DJ Donn Matienzo, PhD
A postdoctoral research fellow/entrepreneurial lead, Matienzo is affiliated with UP Diliman and Technological Institute of the Philippines.
His project's title is "Batteries and hydrogen technology: pathways for a sustainable energy future."
His engagement will contribute to ongoing R&D projects on battery and hydrogen technologies.
It involves two essential technologies to decarbonize all sectors of the Philippine economy, such as the batteries and hydrogen-producing electrolyzers.
7. Dr. Chosel P. Lawagon
Lawagon is the director of the Center of Green Nanotechnology Innovations for Environmental Solutions (CGNIES). She is with the University of Mindanao (UM).
With her project, "Panaw: A Balik Scientist's journey in creating impact through science," Lawagon's contributions brought about significant change in the scientific landscape of the UM.
8. Dr. Jonel P. Saludes
Saludes is the associate vice president, Research and Global Relations at the University of San Agustin (USA).
His presentation is on "Visible and tangible impact of Balik Scientists for the Filipinos: The Western Visayas experience."
Through the BSP engagements at the USA-Iloilo, the university became known for its flagship degree programs in health. USA has since then hosted eight Balik Scientists, and five chose to repatriate and join its faculty.
Four research centers focusing on aquaculture, chemical biology, bio- and health informatics, diagnostics, drug discovery, marine microbial biotechnology, and nanomaterial engineering and nanotechnology were established.
To date, USA through the leadership of Balik Scientists established four laboratories led by our Balik Scientists namely: Center for Advanced New Materials, Engineering, and Emerging Technologies Laboratory by Dr. Noel Peter Tan; Center for Natural Drug Discovery and Development by Dr. Jonel Saludes; Center for Chemical Biology and Biotechnology by Dr. Doralyn Dalisay; and Nuclear Magnetic Resonance (NMR) Spectroscopy Laboratory by Dr. Julius Lopez
9. Dr. Leilani S. Dacones
An assistant professor, Dacones is affiliated with the Institute of Biology of UP Diliman
Her project is "Fungus-tic engagement in the academe."
The focus of the research was to gain a better understanding of the population biology of fungal plant pathogens causing disease epidemics of economically important crops in the Philippines by developing molecular markers and the subsequent establishment of recommendations for the implementation of cost-effective control.
The research has extended opportunities for providing access to crop growers in initially identifying potential cause of losses in their production fields and consequently the measures to help mitigate these problems.
10. Dr. Homer Pantua
PaNtua is the co-founder and CEO of BioAssets Corp.
His presentation is on "Balik Scientist Public and Private Engagements Toward Building a Biotechnology Atmosphere in the Philippines."
The Balik Scientist and researchers at the DOST-Industrial Technology Development Institute (ITDI) advanced its African Swine Fever virus point-of-need diagnostics kit development.
Through the engagement, ITDI and BioAssets Corp., collaborated to generate a whole genome sequence of the ASF virus. Such genomic information are important to further diagnostic development and vaccine research.
11. Dr. Jennifer Luangsa-ard
A senior researcher, Luangsa-ard is with the National Center for Genetic Engineering and Biotechnology, Thailand and Polytechnic University of the Philippines.
Her project is on "Diversity studies of invertebrate-pathogenic fungi in Quezon Province, search for novel species and new sources of biocontrol agents."
This is the first study that explored the diversity of Invertebrate-pathogenic fungi (IPF) in the province of Quezon province. IPF, considered the least explored fungal groups in the Philippines in terms of biodiversity and its potential in biological control, are important natural enemies of insects and other invertebrates and their interactions have been shown to drive the dynamics of insect host populations.
12. Dr. Divina Amalin
Amalin is affiliated with De La Salle University.
Her presentation is on "Balik Scientist Program Brain Gain from the Perspective of the Host Institution."
The De La Salle University (DLSU) as an active host institution partner of DOST for the BSP has an existing Visiting Scholar Program (VSP) with the inclusion of hosting a BSP under the Filipino Professors and Researchers category.
The VSP assures the visiting scholars with work space, research support such as existing laboratory equipment, research consumables and office supplies.
DLSU has hosted a total of 11 BSPs, two of which has been retained by DLSU as regular employees. DLSU as a host institution benefits significantly in terms of research and education from the BSPs engagement, a manifestation of the brain gain from BSP.
With Lyn Resurreccion
Image credits: BSP