Continuing to evolve and raising the bar for premier resort and condominium living, The Spinnaker, at the 24-hectare Club Laiya in San Juan, Batangas, is an eco-friendly, master-planned Leisure Tourism Estates (LTE) beach property inspired by Batangas' coastal surroundings.
A-List & Partners and the Landco team extended an invitation for members of the media to catch a teaser of this latest condominium development as well as experience luxurious glamping at Club Laiya. Meeting us at Landco's Office at the Filinvest Corporate City (the new home of the late National Artist Napoleon Abueva's frieze) in Alabang, Muntinlupa City, were Ailene Chua-Co and Victoria Elgin Santos, CEO, and director of Events & Partnerships, respectively, of A-List & Partners. A three-hour drive, via vans, brought us to our destination, arriving at Club Laiya by noontime.
Upon arrival, we were first checked in at some of its 33 iconic, experimental Poolside and Garden Cocoons, air-conditioned and unconventional cylindrical sleeping pods with queen-size beds (good for 2 pax) and modern facilities such as flat-screen cable TV, mini fridge, and safety deposit box. These refurbished giant concrete pipes, built as pod-like rooms for an intimate and cozy overnight stay, have vibrantly painted murals on their exteriors celebrating the diverse marine life of Laiya. Robust Wi-fi for Work from the Beach (WFB) is part of the setup.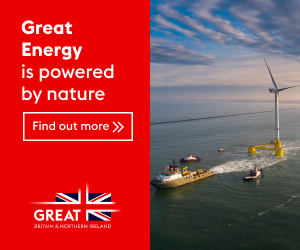 By converting and utilizing repurposed large drainage pipes and trailers, they became Instagram-worthy accommodations with modern conveniences. There was no room for a toilet and bath inside our Cocoons but modern communal bathrooms are just a few steps away. It was truly an out-of-the-ordinary lodging experience.
After checking in and freshening up, we had lunch at the second-floor Sands Restaurant at the tropical Asian-style Laiya Beach Club, overlooking the infinity and lap pools and the private white sand beach. Here, we were welcomed by Gerard "Gibby" F. Penaflor, vice president for Sales and Marketing of Landco.
After lunch, we proceeded to the ground floor Landco office for a presentation, by Gibby, of the 10.6-hectare Seaside District (106 residential/commercial lots with an average size of 300 to 3,000 s. m.) and the inland (yet accessible to the beach), gated community of the Upper West Side District (190 lots with an average size of 300 sq m). With its broader perspective of Laiya's mountain views, the latter also has a nearly half-kilometer-long swimming pool and an urbanized forest trail around its perimeter.
Gibby also gave us a preview of the stunning Spinnaker, the soon-to-be-built anchor point and unique architectural landmark at Club Laiya. Drawing inspiration from the large, three-cornered sail of a racing yacht when running before the wind, The Spinnaker is a modern, sleek, medium-rise condominium with terraced levels and luxurious cuts. It has an exclusive, fourth-floor infinity pool and wide balconies with stellar and unmatched views of Laiya Beach.
Back at the powdery white sand beach, Gibby also showed us the two "Camperisti," air-conditioned, Airstream-style, 30-ft. aluminum travel trailers that sleep up to six people. Made in China, it features a bedroom, a bathroom, a U-shaped dinette (with a versatile dining table that makes it into a queen-size bed), and a kitchenette with an induction cooktop and microwave oven. Currently in the finishing stage, according to Gibby, this one-of-a-kind beachfront experience will be made available to glampers by November of this year.
Also soon to be built is The Isle, an elevated, multi-purpose center, to accommodate wedding receptions and large-scale social and corporate events, with expansive glass windows to let in plenty of natural light and provide incredible ocean views. They also plan to set up sustainable, upcycled container vans, transformed into comfortable and modern cabins by the sea. Refreshed with rustic and beachy exteriors that blend in with the relaxing coastline, they will be similar to Crusoe Cabins in the 15-hectare Calatagan South Beach (CaSoBe), Club Laiya's sister cocoon resort.
After this short presentation and tour of the facilities, we returned to our Cocoons to freshen up and changed outfits for a late afternoon of fun at Laiya Adventure Park, just a 10-min. drive away (via a narrow concrete/dirt road), accompanied by A-List and Landco staff.
Ideal for company outings, team building activities, and family/barkada getaways, here you can do thrilling outdoor activities such as riding ATVs (All-Terrain Vehicles); aerial walking or trying the giant swing; relaxing or swimming at its infinity pool; wall climbing, free falling or rappelling at its 40-foot high wall and experience its two ziplines. We all availed of the wall climbing and the zip lines.
After again freshening up and changing outfits at our Cocoons, Ailene, Victoria and Gibby joined us for a sunset cruise on board a chartered yacht where we had a merienda of fish and chips, hamburgers, nachos, and cold drinks while enjoying the cool breeze and watching the setting sun. Back on dry land, we capped our day with dinner at the beachfront, pirate-themed Captain Barbozza. Its bar serves whiskey and beer, chicken and ribs, and all manner of hearty cuisine, from noon to sundown.
Image credits: Benjamin Locsin Layug