Singer-actor Ice Seguerra is on a roll these days. He is celebrating his 35th year in the entertainment business, a major milestone for someone who turned 39 recently.
And because he is grateful for the many wonderful things happening in his life, he will be having a major concert at The Theatre at Solaire on October 15. Billed as Becoming Ice, the anniversary cum birthday show will also bring together the many personalities that are special to Seguerra, who not only is headlining the show but will also be the stage director and a coproducer.
Seguerra reckons that both his personal and professional lives are intertwined, and that is why he was inspired to pursue the concept about his journey both as a person and as a musical artist, all the highs and lows included, allowing his audience to connect and be one with him even just for a night.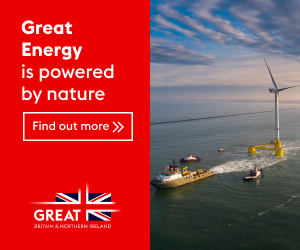 "It will be a celebration. I will take the audience on a personal journey through songs and visuals that will form my musical narrative. I will be telling my story with the help of the special people I have invited to share the stage with me as we all perform carefully planned and selected numbers included in the show's repertoire. In short, it will be a storytelling concert. It has been 10 years since I had a major show, that's why I am on fire and my team is all so excited for this one."
During a recent chat, Seguerra also reminisced about his 25th anniversary concert at the Big Dome. "That time, the size of the venue mattered. The crowd was huge. But that was 10 years ago, and we all grow and evolve and become different persons from who we were in the past. That is why I chose The Theatre at Solaire this time, because it won't be the usual one song after another, or just a musical spectacle. The goal is to be deeper than that, the vision is to allow myself to be more vulnerable, even fragile, and more spontaneous in telling and sharing the story of my life and my journey. That way, the audience and my guests will get to have a stronger connection with me, the person and the artist."
The guest performers for the concert this Saturday include Vic Sotto, Martin Nievera, Chito Miranda. Regine Velasquez, Cooky Chua, Gary Valenciano, Bayang Barrios, Juris, Princess Velasco, Sitti, and Lolita Carbon.
The past 35 years have not been all smooth and Seguerra has even been vocal about those lowest, darkest periods. As far as he is concerned, his professional life has four important phases. "First was when I became an unexpected child star that immediately set the pace of my young life, and that phase lasted a long, long time. The second was when I lost my premium as a star, that phase when I went on a downward spiral and lost whatever little sparkle I had left as an artist. The third was my comeback, when the song 'Pagdating ng Panahon' opened all the doors, big and small, which led to the resurgence of my career. Then the fourth just commenced recently, when I was given the opportunity to become a director for live events and shows, something that I was always secretly aspiring for and dreaming of. I have even directed a documentary, something I consider a big deal!"
On the personal front, Seguerra has been happily married for almost 8 years to actress and Filipino film advocate Liza Diño, who just finished her amazing six-year stint as chairperson of the Film Development Council of the Philippines. The couple recently put up their company, which they and their partners named Fire and Ice Media and Productions Inc., and this special concert Becoming Ice is their initial venture.