THE Philippine Sports Commission (PSC) has proposed a 2023 budget of P5.216 billion most of which are intended for infrastructure at a national training center in Bataan and for major international and local competitions and events.
PSC Chairman Noli Eala made the proposal on Monday before Senator Christopher Lawrence "Bong" Go, chairman of the Senate Committee on Sports and the Finance Committee.
The PSC proposed P3.795 billion for infrastructure at the soon-to-rise Philippine Sports Training Center which is located in at least three sites in Bataan.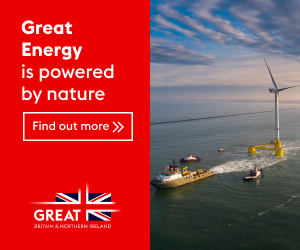 The PSC presented a P300 million budget for the Batang Pinoy, a nationwide multi-sport competition for children athletes aged 15 and under, and P180 million for the Philippine National Games.
Both PSC-organized events were shelved during the pandemic years with the Batang Pinoy making a partial comeback in December with nine face-to-face sports to be hosted by Ilocos Sur and seven virtual sports.
The 32nd Asian Games that Cambodia would be hosting for the first time in May was allocated a P250 million budget, bigger than the P100 million for the Huangzhou Asian Games in September. The country sends more athletes and officials to the SEA Games.
"We are here to present our [proposed] budget and we are thankful to all the senators especially Senator Bong Go for his undying and passionate support for sports," Eala said.
"It's very welcome to the sports community that Congress, Senate and our President Ferdinand "Bongbong" Marcos Jr. have expressed their all-out support for our athletes and sports development," he added.
Another P100 million was proposed for elite athletes training for the Paris 2024 Olympics.
Eala told the committees that the PSC would also support the Samahang Basketbol ng Pilipinas's hosting of the International Basketball Federation (FIBA) World Cup in August 2023.
"We're very, very optimistic about the future of Philippines sports for the next few years," Eala told committee members Senators Raffy Tulfo, Pia Cayetano, Francis Tolentino and Robinhood Padilla.
The PSC also listed P103.7 million for the Asian Beach Games in Sanya (China) at a still to be determined date, P72.60 million for the World Combat Games in Riyadh in October, P67.62 million for the Asian Indoor and Martial Arts Games in Bangkok and Chonburi in November, and P56.20 million for the World Beach Games in Bali also in August.
PSC Commissioner Bong Coo and Executive Director Atty. Guillermo Iroy, as well as SBP Vice President Ricky Vargas and Executive Director Sonny Barrios joined Eala in the inquiry.
Games and Amusement Board OIC Atty. Emar Benitez also presented his budget.
"As chairman of the Senate Committee on Sports, I firmly believe that investing in sports will allow our country to develop more world-class athletes who can bring pride, honor and medals to our country," Go said.
"Aside from that, it will also help us in keeping our youth away from illegal drugs and other harmful vices," he added.
Out of the proposal, P218 million—a P327 million decrease from 2022—would be from general appropriations and the bulk from the National Sports Development Fund, which is sourced from the PSC's shares from the Philippine Amusement and Gaming Corp.
The committees have yet to approve the proposal.