More and more Filipinos are becoming interested in planting the once known as "lowly bamboo" as it is making a big comeback in housing construction, some even calling it the "grass of hope."
This giant grass species has been used for generations by Filipinos in building their traditional bahay kubo, or nipa hut.
They make use of bamboo poles to construct bridges, foundation for big structures and braces, walls or perimeter fences.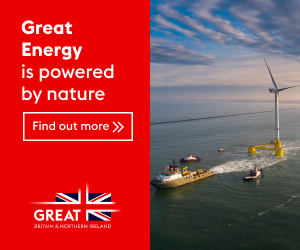 It is also used to make tables and chairs and other furniture.
However, the popularity of bamboo was diminished by cement and other durable construction materials, such as steel, fiberglass and plastics.
Resurgence
In recent years, bamboo has become popular again and is even widely accepted for interior design even among professional builders.
This realization, plus the fact that bamboo is easy to grow, is helping improve the condition of river banks, prevent soil erosion and flooding.
It prompted the government to identify bamboo as "a must" planting material for the National Greening Program to promote its massive cultivation and maximize its potential.
In June 2022, President Duterte signed Proclamation 1401 declaring September as the Philippine Bamboo Month.
Promoting bamboo
Last month, a global leader in bamboo-based research and technology, Base Bahay Foundation (Base), kicked off the celebration with a session in an Architecture and Design Forum series, called "Bamboost," that highlighted green technology and the use of bamboo in construction.
Professional builders and bamboo enthusiasts converged at the Green Sun in Makati City to hear local and international experts in the field speak on local and international bamboo architecture and design.
Of course, they promote bamboo as a construction material.
Learning series
The Bamboost Architecture and Design Forum was part of Base's learning series for bamboo construction enthusiasts.
The foundation has been conducting free training programs for professional builders, such as architects and civil engineers, under its Continuing Professional Development (CPD) learning series.
It gives a head start in anticipation of the standardization of bamboo construction and design and mainstreaming of bamboo in building codes.
Base is working with the Association of Structural Engineers of the Philippines (Asep) to include bamboo in the next version of the National Structural Code of the Philippines.
Alternative building technologies
An initiative of Liechtenstein-based Hilti Foundation, Base continues to provide alternative building technologies to enable a network of partners to build quality socialized homes that are comfortable, affordable, disaster-resilient, ecologically friendly, and with social impact.
To date, Base has built more than 1,000 homes using its proprietary Cement-Bamboo Frame Technology, sheltering about 5,000 individuals in 14 communities across the Philippines.
Internationally, Base is pipelined to build disaster-resilient houses in Nepal.
Bamboo experts
Speakers during the forum include Jörg Stamm, a Colombia-based bamboo construction specialist and trainer. He is widely known for his design and construction of engineered bamboo structures in different countries.
Other speakers were Munir Vahanvati, Ray Villanueva, Christian Salandanan and Base Head of Technology Luis Felipe Lopez.
Munir Vahanvati, an architect and urban designer who has worked with bamboo for over 15 years on a wide range of projects in product and building design, large-scale infrastructure and urban regeneration projects, is co-founder of Green Grass. He is focused on community development using bamboo.
Meanwhile, Filipino-American architect Villanueva is co-founder of the Kawayan Collective, a facility that supplies, treats and sells construction-grade bamboo with the objective of elevating the Philippine bamboo as modern building material to provide better homes for Filipinos.
Multi-awarded Filipino architect Salandanan, widely known for his work with bamboo, continues to advocate in his stories in local and international architecture and design publications, bamboo.
Reliable, durable construction material
"Over 1,200 species of bamboo are abundant across the Philippines and technology and engineering continue to optimize its use as a reliable and durable construction material," explained Lopez in a news release
"Through intensive research and innovations with our network of partners in the Base Innovation Center, we continue to elevate the use of bamboo and build durable houses for the community using our Cement-Bamboo Frame Technology (CBFT)," Lopez added.
For his part, Base President Maricen Jalandoni said: "As more of our professional builders opt to use bamboo in construction, we are helping to build a circular economy—from the farmers who harvest and individuals who process bamboo to builders engaged in construction."
He added: "With our initiatives, we are committed to bringing a positive impact on the lives of every family and supporting the community sustainably."
Bamboo advocacy
Interviewed by the BusinessMirror on September 22, Edgardo Manda, president of the Philippine Bamboo Foundation Inc., said bamboo is becoming popular again.
"If you will look at Facebook as a platform of its popularity, you will see active discussions about bamboo. Their advocacy, plan to propagate, even in carving. Even the United Architects of the Philippines are becoming involved now," said Manda, whose bamboo advocacy became known during his stint as Laguna Lake Development Authority General Manager.
Manda has been actively promoting the propagation and cultivation of bamboo through various speaking engagements, sharing his knowledge and experience, in various parts of the country.
Increasing enthusiasm
The enthusiasm about bamboo, he said, comes only after the realization that bamboo has many uses.
The increase in interest in bamboo in many provinces, like in Mindanao, Manda said, was a result of private initiatives.
"Some are interested in cultivation, some in propagation and some in export items. But all these are private initiatives," he said.
Unfortunately, Manda said there's a need to support the propagation and cultivation of bamboo like other cash crops.
"What is happening is 'token involvement.' What we really need is a national program," he told the BusinessMirror in Filipino.
Agricultural commodity
According to Manda, bamboo is slowly being recognized as an agricultural commodity.
While it is known as a lowly construction material, he said the leaves is also popular as feed for big ruminants.
As food, Filipinos also cook and consume bamboo shoots, known as "labong," like other vegetables.
To make it a popular agricultural commodity, he said government agencies like the Department of Agriculture and Department of Environment and Natural Resources (DENR) should work together to promote bamboo and establish plantations in areas where they are suited to grow.
Right now, he said, there are only a few areas in the Philippines with vast areas planted to bamboo and there is no commercial plantation.
Government support
According to Manda, the government should take the lead for the Philippines to grab a foothold in the global bamboo market and eventually, become one of the main players.
A national program on bamboo is also needed to initiate a massive campaign and provide the necessary capacity-building activities to support the industry.
"If you want to be the main player in the global trade of $60 billion annually, the government should take the lead and focus it like other agricultural commodities like coffee and cacao," Manda said.
Tree farms of Tomorrow
Indeed, bamboo is the best alternative, not only to construction but to other types of wood, said Gregg Yan, an environmental advocate and founder of Best Alternatives Campaign.
He said bamboo tree farms may become the tree farms of tomorrow."
"Bamboo is the best alternative to other types of wood because it grows amazingly fast, with some species growing over a meter per day. Since bamboo is a type of grass, harvesting its shoots will not kill it. Meaning a bamboo grove can be harvested sustainably for years on end," Yan told the BusinessMirror via Messenger on October 5.
He added that bamboo poles are incredibly resilient.
"Under proper conditions, bamboo can be harder than steel, making it an alternative construction material." He said.
Yan said native bamboo groves make excellent habitats for fauna, so a bamboo farm can bring back biodiversity, not just profit.
"We don't need to keep inventing the construction materials of the future. Sometimes, we just need to turn to nature for answers," he pointed out.
Image credits: Gregg Yan, Philippine Bamboo Foundation Inc. , Philippine Bamboo Foundatio, Inc.