TEN years after her breakthrough stint in American Idol where she nearly won the top prize, American-Mexican-Filipino singer Jessica Sanchez has unlocked yet another potential gift as a musical artist.
While it is true that Sanchez has been trying to write songs for many years now, it is only very recent that she decided to give this facet of her artistry a big push by recording and releasing a self-penned composition, titled "Baddie," a first in her still young career.
Why the title? "'Baddie' means I know who I am, I know what I want. I know what I'm worth. Young people nowadays use the term 'baddie' a lot, but always in a good way. When you say 'I'm a baddie,' you remind yourself that you are free to do whatever it is you want to achieve," she shared during a recent virtual chat.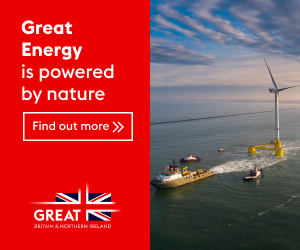 "Baddie," we learned from Sanchez, is a song about self-love. "I am a baddie and this song is for all the baddies out there. The edgy beat of the song, the sound, the words, everything is fierce. It is a reminder to everyone to constantly check out one's self-worth in order to reassure oneself that whatever we need to be successful or happy is within us."
Sanchez discovered more joy when she pursued songwriting. For her, the process is very personal, from the spark of the idea to the first few notes, to the narrative flow and the many layers of messages the composer wants to put into words and music. "This is a huge step for me because I have never thought of myself as a songwriter. I had to overcome being intimidated by the many things that initially entered my mind, but I just listened to my heart, constantly affirming that I could do this, and I did whatever I had set my mind to."
There are a lot of songs, some finished, some still in the polishing and fine-tuning phases that are stored in Sanchez's music vault, mostly about her feelings, her observations on people and her take on life in general. She describes herself as often shy and reclusive, not as expressive as others especially on social media. But she is slowly coming out, turning around and expressing herself more.
She added, "I was only 16 when I joined American Idol. I didn't get a lot of time to digest what was going on then. I felt like I was in a boot camp, with so many things happening at the same time. I have to admit it was stressful for that age then but I also had a lot of fun, doing everything I did. I was so young, so eager, so fragile. It all happened so fast—I mean time passed so quickly and looking back, I am just so grateful for everything—the experiences, opportunities, big and small breaks that came my way."
Some of her insecurities and doubts from years gone by have also served as springboard for Sanchez to become a more resilient woman and a more determined artist. "I have been discriminated against because of my race, because I am Asian. I've learned to never let anyone tell you you're not good enough. Don't let anyone tell you that you cannot do this or that because of your color or ethnicity, or because you are a woman. We all can be beautiful, brave, successful and happy if we believe so, and if we work hard for these priceless goals."
She credits her longtime boyfriend Rickie Gallardo and her Filipino mother Editha for having her back all these years. "My family and my boyfriend form my strongest support system. My mom taught me to always be brave and Rickie's role is huge, too. He is always there pushing me, supporting me, telling me, 'You've got this'—especially during my super low moments, when doubt, stress and exhaustion begin to crawl in."
During the past 10 years, Sanchez got the chance to meet and work with some of the most illustrious names in the music industry—David Foster, Jennifer Holliday, Andrea Bocelli, to name a few. She also did some acting for the musical series Glee. Sanchez sang at venues she never thought she'd set foot in, even performing for royalties and world leaders.
No doubt, Jessica Sanchez is certified baddie who continues to inspire many.