OLYMPIC gold medalist Hidilyn Diaz Naranjo will go after a world championships gold medal—the only title missing from her collection—but admitted she's barely starting from scratch to get her winning numbers back.
After getting married to her coach Julius Naranjo in Baguio City last July 26—exactly a year after she won the country's first Olympic gold medal in Tokyo—Diaz Naranjo returned to her regimen saying she's "back to 90 percent in training."
"I simply love the challenge so I'll be competing at the world championships," the 31-year-old Zamboanga City pride told BusinessMirror on Tuesday. "But I had to start from zero to bring back my winning combinations."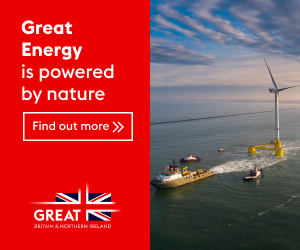 Colombia will host the worlds in its capital Bogota from December 5 to 16. It will be one of six tough qualifiying tournaments for the Paris 2024 Olympics—the same six-meet requirement she went through on her way to Tokyo.
She and her now famous Team HD will complete their preparation at the Power Grace Gym in Georgia starting on November 15.
"All the best Olympic weightlifters have gone through that gym," said Diaz Naranjo of the world renowned training facility in the US. "But we will fly there after my thesis defense."
Already a gold medalist at the Asian Games and Southeast Asian Games, Diaz Naranjo is completing her Business Management course at College of Saint Benilde where she's on a scholarship grant.
"The build-up is doing great so far for the world championships," she added.
Team HD, Diaz Naranjo said, will meet with Philippine Sports Commission Chairman Noli Eala to discuss their needs.
Up in 2023 for Diaz Naranjo are the 32nd Southeast Asian Games and a bid to repeat at the 19th Asian Games in Hangzhou, China.
But the Cambodia SEA Games could fall from Diaz Naranjo's priorities if the May 5 to 16 competitions won't count as a qualifier for Paris. The continental games set from September 23 to October 8, on the other hand, rank as a qualifying tournament.
"We need to prioritize what
competitions I need to participate in—if it's an Olympic
qualifying tournament," she said. "I have to set my mindset again and put everything in one place. When you win the gold, it's hard to be in that winning moment again."
Diaz Naranjo will still be competing in the women's 55 kgs class in Bogota.