Eight outstanding Filipino researchers in various fields were added to the roster of honorees of the Philippine Association for the Advancement of Science and Technology (PhilAAST) for their dedication to the service to the public and contribution in their respective fields in science and technology (S&T).
The new awardees now place to 123 the total number of illustrious PhilAAST honorees. The awarding ceremonies was held during the PhilAAST 71st annual convention in September.
The honorees received the following awards: Dr. Gregorio Y. Zara Award for Basic Science Research, Dr. Gregorio Y. Zara Award for Applied Science Research, Dr. Paulo C. Campos Award for Medical Research, David M. Consunji Award in Engineering Research, Leads Agri Award for Agricultural Research, Dr. Ceferino L. Follosco Award for Product and Process Innovation, Dr. Michael Purvis Award for Sustainability Research and the Dr. Lourdes Espiritu Campos Award for Public Health.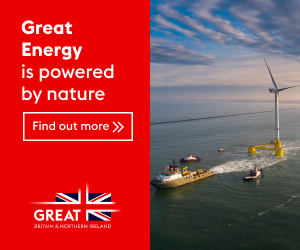 The awardees were presented to the media in an online news conference on September 22.
Former Science secretary Fortunato T. de la Peña said the researches "will benefit the public if they will be used by the industries."
At the same time, he said the government line agencies should also provide support.
"We should have a whole of government, whole of nation approach [in supporting researches]," said de la Peña, a former PhilAAST president, during the news conference.
PhilAAST, organized in 1952, is a private nonprofit organization of scientists and technologists that aims to promote and broaden scientific advancement in the country through scientific research, technology development and innovation.
The awardees
Dr. Mario A. Aurelio, Dr. Gregorio Y. Zara
Award for Basic Science Research
With his expertise in structural geology, tectonics and geodynamics, Dr. Mario A. Aurelio's research has contributed to the sustainable development and environmental health of the Philippines which is situated in a geologically active region, PhilAAST said in its information sheet.
"Aurelio is the first Filipino to be elected member of the Legal and Technical Commission of the International Seabed Authority. He is a member since 2000 of the Philippine Delegation that prepared, presented and successfully defended the Benham Rise submission to the UN Commission on the Limits of the Continental Shelf in New York in 2009 and 2011," PhilAAST said.
Since 2005, Aurelio has been the Philippine representative to the Commission on the Geological Map of the World under the auspices of United Nations Educational, Scientific and Cultural Organization in Paris, France, and the Sub-Commission for Asia in Beijing, China.
A former director of the University of the Philippines (UP) National Institute of Geological Sciences, Aurelio heads the Structural Geology and Tectonics Laboratory of the institute.
Dr. Emelda A. Ongo, Dr. Gregorio Y. Zara
Award for Applied Science Research
An associate scientist at the Department of Science and Technology Industrial Technology Development Institute ((DOST-ITDI), Dr. Emelda A. Ongo was awarded for her significant research, development and technology innovation focused on the environment, food and pharmaceutical products.
She has worked for the patenting of five utility models for processes and equipment, which produced 10 copyrights, PhilAAST noted.
Among them were the customized training manuals for schools for the proper handling of hazardous waste, and using crustacean shells and eggshells, which are waste products, in manufacturing composites for the treatment of oil spills.
Her MS and PhD studies, which focused on sensor technology and analytical chemistry for food application—on virgin coconut oil and civet coffee—were recognized in the Philippine Association of Food Technologists Graduate Research Presentation Competition. They won second and first place in 2009 and 2013, respectively.
Ongo's studies were adopted by local communities in the Philippines, namely, the "ITDI Livelihood Program for Rehabilitation and Reconstruction of Marawi" with Salic Ibrahim of Maranao People Development Center Inc. as cooperator; and "Metal Content of Water Supplies in Volcanic Impacted Area and its Impact to Vegetation."
Her research, "Household and Community-based Filters for Metals in Water," provided a sustainable supply of safe drinking water in the affected areas in Lubao, Pampanga.
Dr. Nilo T. Bugtai, Dr. Paulo C. Campos
Award for Medical Research
Dr. Nilo T. Bugtai is a pioneer in health technology and biomedical devices that involved robotic technology and artificial intelligence that are safe, easy to use, affordable and reliable, PhilAAST said.
Among his notable achievements was the development of innovative biomedical devices, including medical robotics, rehabilitation devices and assistive technologies, especially for people with disabilities, injured persons and the elderly, which received funding support from DOST-Philippine Council for Health Research and Development (PCHRD).
The research project, "Motor Actuated Articulating Laparoscopic Instrument," which he led with a group of students, was awarded a Certificate of Patent by the Intellectual Property Office of the Philippines (Patent 1-2013-000197) on July 1, 2020, PhilAAST added.
Bugtai told the online news conference that he got the idea of making medical devices for physical rehabilitation when he saw a stroke patient at UP-Philippine General Hospital.
"We started a pilot study on doing something for immobile finger or arm…. We now have several projects on medical devices to make sure stroke patients are rehabilitated, for the arm and lower extremities," he said.
He was instrumental in the establishment of the National Institute of Biomedical Engineering and Health Technologies of DLSU with support from DOST-PCHRD. It is a One-Stop-Shop for information and support infrastructure on biomedical devices/equipment and health technology researches in the country.
Dr. Rinlee Butch M. Cervera, David M. Consunji
Award in Engineering Research
A young scientist, Dr. Rinlee Butch M. Cervera has made significant strides in materials science, engineering and electrochemical energy in the Philippines.
"His researches focused on the development of energy storage and conversion devices, waste-to-energy applications and research on green materials for various sustainable uses," PhilAAST said.
After his doctoral studies in Japan, he returned to the Philippines through the Balik Scientist Program of the DOST in 2012, and rejoined the UP College of Engineering faculty.
He set up the Energy Storage and Conversion Materials Research Laboratory at the Department of Mining, Metallurgical and Materials Engineering in UP Diliman.
The laboratory, where he teaches, is equipped to enhance research capabilities in energy-related applications, such as lithium-based batteries, solid oxide fuel cells and electrolysis cell applications.
In 2013, Cervera founded the Institute of Materials Engineers of the Philippines Inc., the first and only professional organization of materials engineers in the country, opening up collaborative opportunities among local and international materials scientists and engineers.
He is the current director of the UP Energy Engineering Graduate Program.
Dr. Maria Luz G. Sison,
Leads Agri Award for Agricultural Research (Posthumous)
Dr. Maria Luz G. Sison devoted her entire career to studying insect-crop interactions, specifically the destructive pests affecting economically important crops in the country, such as coconut, mango, banana, eggplant, mungbean, peanut and bitter gourd, PhilAAST said.
"Her numerous research works have led to a better understanding of the insects' life cycles, infection mechanisms and resistance response, thus, leading to better and effective control of infestations. They include those on the vector transmission of the banana bunchy-top virus, banana streak virus and the luteovirus affecting ampalaya," PhilAAST said.
These researches enabled her to develop effective management strategies against many destructive insects and identified sources of insect resistance in legumes, mango, hoya and vegetables, which contributed to the varietal improvement of these crops.
Sison was part of the research team at the UP Los Baños (UPLB) that developed Bt eggplant, which is resistant to fruit and shoot borer, the most destructive pest of eggplant.
The Department of Agriculture-Bureau of Plant Industry approved the Bt eggplant in 2021 for direct use as food, feed or processing, and was issued Biosafety Permit 21-078.
Sison had received the Scientist I rank under the Scientific Career System, and a University Researcher III at UPLB.
She had received several awards, the most notable of which was the 2021 Leopoldo Uichanco Outstanding Entomologist by the Philippine Association of Entomologists.
Sison's Leads Agri Award for Agricultural Research was received by her daughter owing to Sison's demise due to cardiac arrest in 2021.
Arsenia B. Sapin, Dr. Ceferino L. Follosco
Award for Product and Process Innovation
A chemist and biotechnologist with the National Institute of Molecular Biology and Biotechnology in UPLB, Arsenia B. Sapin's most significant contributions as a researcher is the production of phenolic-based products from mango waste.
"She discovered the benefits of mango phenolics, including high antioxidant, antidiabetic, whitening and anti-aging properties that suggest their economic potential in food and cosmetics health-promoting products," PhilAAST said.
Her first invented phenolic-based product from mango is an antioxidant powder from mango seed, which has the registered trade name "PhenoFera." It has unlimited potential in the cosmeceutical industry due to its high total phenolic content that can prevent skin damage and possess whitening and anti-aging properties.
Sapin also developed a phenolics powder from mango branches and discovered its potential as a health supplement for diabetics.
The capsulized mango branch phenolics powder was named "Diaferin," for "diabetes," and "ferin" for "mangiferin," the dominant phenolic compound in mango.
She also formulated a healthy mango juice from early fruit drops, which she called "Diamangga," also with high antidiabetic properties.
Her discoveries, however, still have to undergo more tests and Food and Drug Administration approval, Sapin said during the online news conference.
Dr. Anthony Shun Fung Chiu, Dr. Michael Purvis
Award for Sustainability Research
Dr. Anthony Shun Fung Chiu is recognized for his works in cleaner production and eco-industrial, and sustainable consumption and production development framework, particularly the introduction of four-stage continuum-evolution principle, PhilAAST said.
His researches are building on the early by-product exchange concept, and on a system-optimization of product/by product integrative approach that provide policy framework for sustainable consumption and production.
The concept was documented for knowledge transfer and taught in Asia and the Pacific, Eastern Europe, North Africa, and shared with Scandinavia.
He is also involved in global work in Sustainable Development Goal 12 (Responsible Consumption and Production), following his contribution in the inaugural Regular Report on Resource Management published in 2017-2019 by the International Resource Panel.
Chiu is leading the coordination in the Global Resource Outlook 2024 Asean sub-regional economywide material flow accounting assessment studies that will include ecological and economic assessment and introduces new well-being social indicators.
Dr. Fortunato L. Cristobal, Dr. Lourdes Espiritu Campos
Award for Public Health
Dr. Fortunato L. Cristobal was recognized for having initiated numerous programs and innovations on pediatrics, community or rural medicine and public-health care in Zamboanga region, PhilAAST said.
He adopted a community-based, problem-based and longitudinal learning approach in the medical profession at the Ateneo de Zamboanga University-School of Medicine (ADZU-SOM), which he founded and is the current dean.
ADZU-SOM's methodology, curriculum and reputation have gained international recognition, leading other universities to adopt a similar model, such as the National University of Laos. Cambodia is also working to adapt the curriculum and its institutional and medical operations, PhilAAST said.
He told the news conference that through the medical school's methodology, infant mortality per thousand live births in the region is now "down to 10 from 75" when they started.
Cristobal added that by instilling the medical school's values among its students, 64 percent of its graduates are practicing in the region, 40 percent of them in remote areas, and 9 percent in armed-conflict areas.
ADZU-SOM was identified by the World Heath Organization as a model medical school leading in community consultation. Cristobal was likewise honored with numerous awards.
Unable to attend PhilAAST's awarding ceremonies, his brother received Cristobal's award.
Image credits: PhilAAST