THE Philippine Deposit Insurance Corp. (PDIC) announced last Thursday it will accept bids for agricultural lots on its e-bidding portal from 9:00 a.m. on October 27, 2022, until 1:00 p.m. on October 28, 2022, while bids will be opened at 2:00 p.m. on October 28.
To be sold on an "as-is, where-is" basis and with a total minimum disposal price of P56.11 million are 22 closed bank-owned agricultural lots, the PDIC said in a statement.
The PDIC said these lots are located in: Bataan; Batangas; Bulacan; Cagayan; Cavite; Davao de Oro; Leyte; Negros Oriental; and, South Cotabato. These include 19 agricultural lots and three mixed residential-agricultural lot. There are also two properties consisting of one residential lot with improvement and one vacant agricultural lot, which will be sold as one, the PDIC said.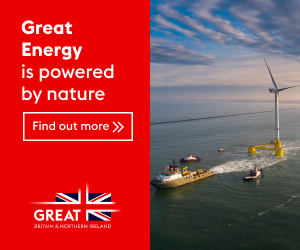 The PDIC said that property sizes range from 720 to 18,811 square meters with minimum disposal prices between P121,930 and P28.2 million.
For interested buyers, a one-time registration on the PDIC e-bidding portal is required before submitting bids. Once registered, they may observe the e-bidding proceedings on the website by clicking the "Assets for Sale" icon on the PDIC website.
The complete list and description of the properties, requirements, e-bidding process, and "Conditions of Bid" are posted on the same portal. Bidders are reminded of their responsibility to determine the actual condition, status, ownership, and other circumstances of the properties they wish to acquire.
As part of the bid requirements, bidders must also submit a certification, issued by the Provincial Agrarian Reform Officer of the Department of Agrarian Reform where the property is located. The certification must state that the property subject of the bid is not covered by the Comprehensive Agrarian Reform Program and that no "Emancipation Patent or Certificate of Land Ownership Award" has been issued for the said property.
Bidders are also required to submit an "Affidavit of Aggregate Land Holdings," which states that the person's collective landholdings―including the property/ies to be acquired during the bidding―do not exceed the 5-hectare limit set by law. The standard format for this affidavit can be downloaded from the e-bidding portal, according to the PDIC.
For participants bidding on behalf of another individual or an organization, a Pro-forma "Special Power of Attorney" and "Secretary's Certificate," respectively, can likewise be downloaded from the e-bidding portal.
For more information on the e-bidding, interested buyers may call the PDIC Public Assistance Department during office hours. Those outside Metro Manila may call the PDIC toll-free hotline also during office hours.
As the statutory receiver, the PDIC sells closed bank-owned assets through public biddings and negotiated sales. Proceeds from the liquidation of closed banks' properties are added to the pool of liquid assets of these banks for distribution to uninsured depositors and other creditors subject to the rules on concurrence and preference of credits. The disposal of these assets increases the chances of recovery of uninsured depositors and creditors of their trapped funds in the closed banks.-