STARTING Thursday (Sept 29), Filipino tourists may enter Taiwan again without the need for visas, the Taiwan Foreign Ministry announced.
However, foreign travelers are still required to undergo three days of quarantine and another four days of self-monitoring. The maximum length of stay for Filipino tourists is for 14 days only.
This is the first time Taiwan has lifted the travel restrictions for Filipino travelers since the pandemic. Taiwan stopped the visa-waiver program on 65 countries when the pandemic began in 2020.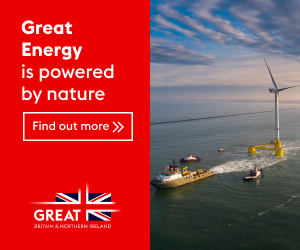 While Taiwan has loosened its border control, it is doing it in phases. On the first phase starting September 29 to October 13, foreign travelers are required to observe the 3+4 quarantine rule, meaning 3 days of quarantine and 4 days of "self-initiated epidemic prevention." A designated quarantine hotel will no longer be required, but can be done in a residence provided that the tourist has a room and toilet of his own. During the next four days of "self-initiated epidemic prevention" period, individuals are allowed to go out, provided that they first take a rapid test and obtain a negative result.
After October 13, the Taiwanese government said that if there will be no escalation of Covid-19 cases, it would proceed to second phase, which means the lifting of the three-day quarantine rule.
Other countries with similar 14-day visa free privilege are Thailand and Brunei.
Other Association of Southeast Asian Nations (Asean) members — Singapore and Malaysia — were given 30-day visa-free privilege.
Other countries such as the United States, United Kingdom, Canada, Japan, Korea, Chile, Israel and Nicaragua have been given 90-day visa-free privileges.
The Bureau of Consular Affairs of the Taiwanese Foreign Ministry said the visa exemption program for Philippine passport holders will take effect until July 31, 2023.
Filipinos holding diplomatic or official/service passports are not covered by this provision. Crew members of vessels or aircrafts intending to board to report for duty are ineligible for the visa-free entry as well.
Filipino tourists who want to travel to Taiwan are required to present:
Confirmed return air/sea ticket and a visa for the next destination, confirmed seat reservation for departure flight
Proof of accommodation booking, contact information of their host or sponsor and sufficient travel funds
Before the pandemic in 2019, visitor arrivals from the Philippines to Taiwan reached 509,519 after Taiwan relaxed its visa policy starting 2017, according to the Taipei Economic and Cultural Office.