ENA MORI, Don't Blame The Wild One!
The artist named Ena Mori must be the wild one in the album title. You see, she makes pop music that's at once nostalgic and forward-looking. Nostalgia issues in the form of well-made pieces with special attention to detail unlike your typical OPM, and progressive not only in the way the Pinay-Japanese lass tempts her emotional range but also in lyrics that are outside of the limbo of "love-till-the-moon-turns-blue-or-die trying of modern Filipino pop. In "A Higher Place," Ms. Mori intones, "A higher place/I'm falling from/A tragedy. I'm landing on/My broken feet/The sky wasn't meant for me." Also check out these 'wild' tracks: "King of The Night," "DBTWO!" and "Vivid." As with post-punk, could there be such a subgenre as post-OPM like Mori's kind of music?


SPADES RAN, Beautiful Demon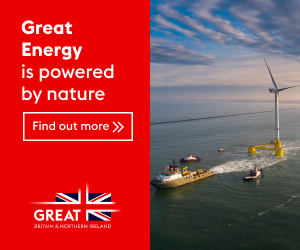 Each track in this all-instrumental album runs beyond the 5-minute mark and every one of them is a cycle of stormy moments, placid passages and strange unnatural sounds. The composer advises that the album "can be interpreted however you want. So, here goes. Opener "The Haunting" has the feel of an ambulance on the throes of death. "Lobotomy" sounds like soundtrack to fairies cavorting playfully in the forest. "Mainlander" could be a James bond mini-movie where the hero meets an untimely demise. There are nine more tracks with titles like "Pornography" and "Last Oxygen: that can really trigger unique interpretations in your mind's eye.


THE CHATS, Get Fucked
If you're deeply yearning for the once-underground commotion of Peter and The Test Tube Babies, GBH and UK Subs, Aussie trio The Chats, in spite of their inane name, have a debut whose Oi! factor torches pop-punk for what it's worth and currently, a sophomore release titled "Get Fucked" that totally demolishes the need for limp-wristed punk rock in this day and age. They hide the mayhem in such titles as "Boggo Breakout" and "The Prince of Smokes" with crazy words that go "Panic attack-tack-tack-tack-tack-tack" (8x) but it's the overall sound of extreme agitation expressed in three chords and insanely hammering drums that should keep you bouncing happily till the cows say "Fuck off!"   
 
RINA SAWAYAMA, Hold The Girl
Two years ago, Ms. Sawayama ingenuously blended Britney Spears with Korn and Queen to offer a deliciously attractive and chart-busting musical alternative to Taylor Swift. Now, on Rina's second album titled "Hold That Girl," she's still up to the same tactics but with reduced stress on the rock element. She expands instead on her chosen themes to subject not just love gone wrong but also familial ties, sexuality and race issues and she's breaking out as the next pop princess albeit with a heavier psychic baggage than those who came before her. At her best, Sawayama's an acoustic balladeer in "Phantom," pop diva in "This Hell" and country-style banger in "Your Age." She has become an all-around contender even to the crown itself.
THE BETHS, Expert in a Dying Field
The initial peg on New Zealanders The Beths is that they're a power-pop band from the once and future home of great power popsters. Nevertheless, their third and newest album reveals The Beths to be a great folk rock band able to pair gorgeous shimmering chords, infectious harmonies and layered choruses to some of the most rousing lyrics heard all year. Sample from "When You know You Know: 'We could be aglow in the streetlight/Running down the road to jog the memory/Like tit for tat, that is you for me/And it's quite a cost but nothing comes for free." Lead vocalist and guitarist Liz Stokes puts her unique stamp on words and music. These masters of power folk rock shall never fade away.
STRUGGLE RECORDS PH, PunkOragon Sampler
Punk and indie bands from the Bicol Region are all over this massive 17-track compilation. The participating bands are informally slotted into two halves: the first 9 tracks carry the influence of pop-punk while the remainder hems and haws with classic hardcore punk. Most of the pop-punkers come fuming with frustration in the "Love-you-once, hate-you-now" front. The hardcore boys push a more politicized agenda starting with We The Oppressed's angry tirade titled "Anarchy in my Head." The Class and The Tinge nail the tormentors some more by affixing their radical messages to rabid Oi! punk last heard in the "Punk and Disorderly" compilation. Oy, punk, the barrio lads are rocking too!
Check out digital music platforms, especially bandcamp, for the albums reviewed here.