FILIPINO meat consumers must brace for a possible price increase of imported meat products by at least 10 percent in the coming months due to continuous weakening of peso and tightening global supply.
Meat Importers and Traders Association (Mita) President Emeritus Jesus C. Cham said the increase in imported meat prices is brought about by the decline of Philippine peso against the US dollar.
"Simple calculations show that prices would increase by at least 10 percent because our exchange rate has weakened by that level. We are now seeing quotations of P58 [to a dollar]. Before we were just talking about P50 to P51, so that is about 10 percent already in difference in foreign exchange," Cham told reporters in an interview on Wednesday.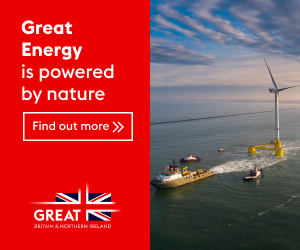 "The weakening of peso against the dollar was abrupt. It is too fast. And we do not know how low it can get further," Cham added.
Cham said meat importers and traders are crafting their own ways to work around the possible increase in prices, which could be felt by consumers in December.
Cham explained that some importers are absorbing the increase in costs while some are forced to pass on the increase to their customers.
"A P10 increase per kilogram is not a 10-percent increase if our base is about P200 to P250 per kilogram for kasim and pigue. So for me, prices of imported meat would easily increase between P10 to P20 by December," he said.
The Philippine peso closed at a new all-time low against the US dollar on Wednesday at P58.
Furthermore, Cham warned that the impending reversion of the pork tariff to its original 30-percent and 40-percent rates would exacerbate the situation of imported meat products. The current lower pork tariff rates will expire on December 31.
Cham added all these problems are on top of the persisting challenges that meat importers are facing, such as delayed shipments, due to global logistical problems.
Cham said Mita will write to President Ferdinand R. Marcos Jr., the concurrent agriculture secretary, to issue another executive order (EO) that would extend the lower pork tariff rates by at least three more years.
"I think at this time either the President should issue an EO to extend the current tariff or the Department of Agriculture will petition the Tariff Commission to maintain the current tariffs," he said.
"Other countries have already reduced their tariffs because they are seeing prices of pork abroad increasing. South Korea has reduced to zero, Japan is at almost zero and Vietnam is near zero," he added.
Cham said the price of pork dressed carcasse in the world market is now ranging between $3 and $4 per kilogram, about the same level as it was during the height of the Covid-19 pandemic in 2020.
"The only difference this time is the exchange rate," he added.
The country's meat imports in January to August rose by 7 percent year-on-year to over 850,000 metric tons (MT) due to higher pork purchases from abroad, the latest government data showed. (Related story: https://businessmirror.com.ph/2022/09/19/pork-products-lamb-drive-meat-imports-growth-bai/)