THE chief of the Social Security System (SSS) is encouraging all farmers, fishermen and other self-employed persons in the informal economy to register with the SSS and pay their contributions under a new and more flexible schedule. 
SSS President and CEO Michael G. Regino said in a statement that the new contribution-payment scheme would allow farmers, fishermen and other self-employed individuals in the informal economy to pay contributions for any of the last twelve months in the current month.
"We want to help our farmers and fishermen to have social security coverage from the SSS. They are among the most vulnerable members of our society. By offering them a flexible way of paying their SSS premiums, we provide them greater opportunity to pay social security contributions for all months of a year for full protection through the various benefit and loan programs of SSS," Regino was quoted in the statement as saying.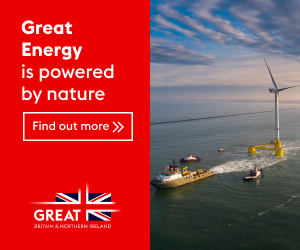 He explained that if a farmer pays his SSS contributions on October 28, 2022, under the new program, he can still pay his monthly contributions in the past 12 months before October 2022 or from October 2021 to September 2022.
Regino said that under the existing payment deadline of remittances, self-employed members such as farmers and fishermen who will pay their contributions on October 31, 2022, can only pay their monthly contributions for July to September 2022.
"We saw that the current payment schedule for self-employed members, which also includes farmers and fishermen, is not suitable for them," he said.
Regino said that the SSS had set a new contribution payment scheme aligned with the harvesting seasons of the farmers and fishermen. He added that based on the pension fund's study, farmers and fishermen usually have two harvesting seasons in a year and about four to five lean months.
"Our farmers and fishermen do not have a regular monthly income from their produce, unlike ordinary workers. They only get their earnings on a seasonal basis, so we devised this scheme that allows them to pay their SSS contributions for all months in a year," Regino said.
He added that self-employed SSS members are entitled to social security benefits such as sickness, maternity, retirement, disability, funeral and death. They also qualify for loan programs, including salary, calamity and educational assistance.
Aside from SSS coverage, Regino said self-employed members also have additional coverage from the Employees' Compensation (EC) Program for work-related contingencies. He added they could pay their SSS contributions through digital payment platforms.
"They also have the option to pay through the internet banking facility of the Security Bank and Union Bank of the Philippines as long as they have an existing deposit account with the said banks," said the SSS chief.
The latest data from the Philippine Statistics Authority showed that the country has 9.4 million self-employed skilled agricultural, forestry and fishery workers. Of these, Regino said there are only about 636,000 registered with SSS.