WITH over 50 million followers across different social-media platforms (more than 13 million subscribers to her YouTube channel alone), Zeinab Harake represents the pack of the newest "It Girls."
Today's "It Girls" are more authentic and vulnerable largely because of social media where their lives are documented. People can relate to them even if they are rich, young and famous. They're also usually media-savvy.
"I was just a kid creating videos. I never imagined this would happen to me," said the 23-year-old Zeinab in Filipino during her launch as the ambassador of Beautéderm Corp.'s oral care line.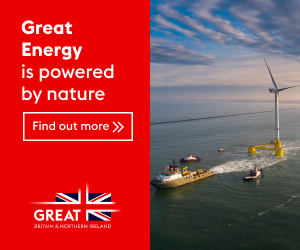 Zeinab grew up in Cavite where she was a majorette who liked twirling her baton during fiestas and big events. Despite being a Gen Z who has millions of followers and subscribers, giving the public the impression that she is an expert on all things digital, Zeinab makes a surprising revelation.
"I got my first cellphone at 16 and I never saw Quezon City until I was 19. I lived a very simple life. I grew up very naive."
The Beautéderm press conference was overwhelming for her because even if her videos are watched by millions of people, it was the first media event where she was the star.
"So it feels like this. I'm very honored to be part of the Beautéderm's family and I'd like to thank Mommy Rei [Beautéderm CEO Rhea Anicoche-Tan] for this," said Zeinab, who endorses the brand's oral care products including Koreisu Family Toothpaste, Koreisu Whitening Toothpaste, Etré Clair Refreshing Mouthwash, and Etré Clair Mouth Spray.
During a recent "No Luggage Challenge," Zeinab traveled to Singapore with just a hand-carried bag and these Beautéderm oral care products were among the items in her Christian Dior tote (youtu.be/_skzC65ujak). The video, which was uploaded on YouTube five days ago at presstime, now has over 2.6 million views.
"I warmly welcome Zeinab to the Beautéderm Corp. and I'm very happy to say that on the day we announced her as our ambassador, we received so many inquiries about the products she endorses. Even her fans tag me on social media showing that they've bought the toothpaste and the mouthwash," said Anicoche-Tan.
At Beautéderm, Zeinab joins the likes of Marian Rivera, Dingdong Dantes, Piolo Pascual, Bea Alonzo, Arjo Atayde, Sylvia Sanchez, Bianca Umali, Maja Salvador, Cassy Legaspi, Jane Oineza, Andrea Brillantes, and many other big stars as brand ambassadors.
During the press conference, Zeinab shared how thrilled she was to have been followed by her childhood idol and fellow Beautéderm ambassador on Instagram.
"Ate Yan [Marian Rivera] has been my idol since I was nine years old. I'm not ashamed to say that she's my peg and I copied her smile. She's so beautiful."
Zeinab said self-care, including proper oral hygiene, is very important.
"Now that I meet people all the time, I need to take more care of myself because no one else will."
Everything Zeinab does on social media is widely followed and shared by her fans. Her break-up from rapper Skusta Klee, for instance, was a hot topic on TikTok.
"I look OK and I seem happy but I'm not. I've had difficulty in focusing. I used to be able to do five videos a week but now, I can barely do two. I need time to heal from what happened. It was traumatizing."
One of the things that Zeinab is recovering from is a miscarriage. Now, she is doing her best to take care of herself and her kids Lucas and Bia.
"My dream is to buy a house abroad so my children can study there. I want them both to get a good education, to have the freedom to do what they want, and to live normal lives. I want them to be strong and learn to stand on their own," said Zeinab.
She admits that the constant scrutiny of people and the speculations about her have been difficult, and she just wants her kids to experience the things she experienced growing up, minus the hardships.
"I grew up poor. We didn't have money and most of the time, we didn't have food on the table. We were lucky to have neighbors who shared their blessings," said Zeinab.
But despite the lack of privacy and constant scrutiny, Zeinab is eternally grateful to the people who love and support her.
"I've been a handful lately because of the trauma I've gone through. Thank you to those who continue to support me and be patient with me. The love I've been getting is priceless. I am happy to share my days on social media but still keep some things private."
Now that she is rich and famous, Zeinab loves taking trips down memory lane, even hanging out at the cemetery like she used to do growing up. She enjoys going back to her Bacoor hometown although she knows fame has changed things for her.
She's also making TV appearances and while she enjoys them, Zeinab said she is willing to do movies or TV dramas.
"I'd love to do thrillers and play characters who are feisty and funny."
Zeinab was asked what love-related advice she could give to her fans, and she had this to say: "To women and girls, learn to love yourself. Don't let men hurt you. If they betray or abuse you, that means they don't love you."
Zeinab is happily dating right now and unlike her previous relationship, she's keeping this one low key and taking it one day at a time. "I learned that some things should be kept private, even if I'm always seen on social media," said Zeinab.
Image credits: @Zeinab_Harake on Instagram