In today's fast-paced and upwardly mobile society, it is essential that we arm ourselves with top-notch quality motorcycle accessories. Gone are the days of lugging around a flimsy backpack to carry your essentials while zig-zagging across the metro.
Upgrade your day-to-day motorcycle carry-all to the best motorcycle top box! A top box also called a hardtail bag or top case is a brilliant and versatile way of carrying luggage on your motorcycle. Aside from styling up one's motorcycle, mounting a motorcycle top box has many more benefits than you can imagine—from convenience to comfort to safety. It functions mainly as storage space to securely keep items while you're parked up and away from your bike or store important gear, valuables, electronics, or even a helmet if needed.
Introducing, GIVI.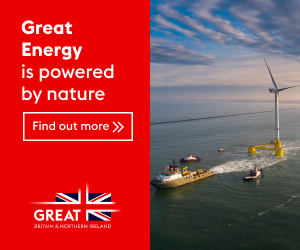 GIVI top box is the number 1 touring accessories brand of choice among motorcycle enthusiasts. Staying true to the core of a true-blue rider, this Italian brand of motorcycle accessories was founded by no less than a former Italian Grand Prix motorcycle road racer named Giuseppe Visenzi at Brescia, Italy. His best year was in 1969 when he finished third in the 350cc World Championship.
After Visenzi retired from racing at the end of the 1970 season, his passion for motorcycles led him to his desire to improve the riding experience for other motorcycle lovers. Working from a small factory in his hometown in Brescia, he invented in 1983, the first motorcycle top case and named it the GIVI E34, thereby revolutionizing 'travel on two wheels' and launching the modern-day motorcycle accessories business.
Since then, GIVI has continued to use the latest materials and technologies to design, manufacture and distribute quality products that are capable of enhancing the equipment of the motorcycle in terms of performance and safety. Through the years, GIVI's product range has grown rapidly to include hard bags (like the tank bag, saddle bag, and tail bag), soft bags (such as the backpack and waist pack), windscreens, helmets, and specific accessories that aim to meet motorcyclists' every need. All Givi motorcycle accessories are produced in company-owned manufacturing facilities located in various countries worldwide.
Why GIVI top boxes?
GIVI offers a comprehensive range of top boxes (made of either plastic or aluminum) in different designs and capacities to choose from. They're equipped with locks that are hard to tamper with unless broken with brute force. GIVI top boxes are made so secure that they do not usually open and spill their contents in the event of a motorcycle crash.
The brand-patented Monokey locking system on the Givi top box, locking the box itself to the motorcycle mount, and the locking system that shut and closes the box, are both excellent. GIVI top boxes are weatherproof, meaning that dust and water cannot seep in so you could put all your essential items into the box, rain or shine. And lastly, GIVI top boxes are made of lightweight polymer designed to be aerodynamic on the sides and rear.
GIVI's top cases are the result of over twenty years of experience in designing and manufacturing motorcycle accessories and can also boast superior style. With their unfailingly impeccable details and lines that blend harmoniously with the design of the motorcycle, GIVI offers ideal solutions aside from safety, emotion, and involvement, to the needs of every type of biker. Truly a representation of a technological benchmark for a full and satisfying riding experience.
Image credits: Motoworld Philippines/Instagram