The House of Representatives on Wednesday adopted a resolution paying tribute to Alexandra "Alex" Eala's historic US Open girls' singles victory—the first-ever Filipino to do so—in Flushing Meadows, New York, on Sunday.
House Resolution (HR) No. 362 was filed by Speaker Martin G. Romualdez, House Majority Leader and Zamboanga City Rep. Manuel Jose M. Dalipe, House Minority Leader and 4Ps party-list Rep. Marcelino Libanan, senior Deputy Majority Leader and Ilocos Norte Rep. Ferdinand Alexander A. Marcos, Tingog party-list Reps. Yedda Marie K. Romualdez and Jude A. Acidre.
"Alex's feat underscores the kind of dizzying heights the country has achieved in tennis and her exemplary performance, which is one of the greatest in Philippine sports history, deserves utmost commendation and distinction for the honor and glory it brought to the country," the resolution said.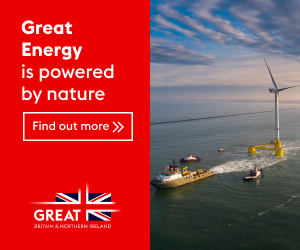 "Resolved by the House Of Representatives, to congratulate and commend Alexandra "Alex" Maniego Eala for being the first Filipino to win the Junior Grand Slam Girls Singles Title in the 2022 US Open Tennis."
The resolution recounted the journey of Eala in the world of tennis before her great win in the recent US Open.
Eala was ranked 10th seed in the tournament and climbed up the ladder by defeating higher ranked players, including 8th seed Taylah Preston from Australia and 9th seed Victoria Mboko from Canada.
She went on to beat in an intense match 2nd seed and World Junior No. 3 Lucie Havlickova of the Czech Republic during the US Open finals.
"Alex, who spent the whole year playing at the professional level, was a masterclass in her return to juniors as she did not drop a single set in six matches," the resolution said.
A copy of the resolution will be sent to Eala.
ROLE MODEL
ALEX EALA has joined the ever-expanding list of role models for our youths after emerging last weekend as the first Filipino ever to become a junior Grand Slam singles champion at the US Open, according to CamSur Rep. LRay Villafuerte.
"We salute Alex for bringing great pride to our nation and proving anew the world-class talents of the Filipino in sports and other fields of endeavor, after winning her first singles Grand Slam title in the US Open Juniors tournament at the Billie Jean King Center in New York," Villafuerte, the president of the National Unity Party (NUP), said.
"What has made our tennis prodigy's weekend victory truly exceptional," Villafuerte said, "was that she spoke in Filipino during the awarding ceremony and offered her singles trophy to Philippine tennis and to all her fellow Filipinos."
Like world No. 3 pole vaulter Ernest John "EJ" Obiena, whose recent string of victories was highlighted this September by his upset victory over world No. 1 and Olympic champion Armand Gustav "Mondo" Duplantis, Villafuerte said Eala's Grand Slam win was "yet another testament to the Filipino's stature as among the best on the global stage."
Villafuerte at the same time reiterated his call for full national and government support for the National Academy of Sports (NAS) as a way to discover, train and produce more Filipino athletes with world-class skills who can excel in various fields of sports, such as Eala; Obiena; Olympic champion Hidilyn Diaz in weightlifting; and former eight-division world champion and former Sen. Emmanuel "Manny" Pacquiao and Olympic silver medalists Mansueto "Onyok" Velasco, Nesty Petacio and Carlo Paalam, and bronze medalist Eumir Marcial, all in boxing.
Other Filipino sports greats include six-time world champion Rafael "Paeng" Nepomuceno in bowling, 9-ball and 8-ball world champion Efren "Bata" Reyes in billiards, and the late Asian Sprint Queen Lydia de Vega in athletics.
Villafuerte was principal author in the House of Republic Act (RA) 11470 that established in 2020 the NSA, which now has a campus at the New Clark City (NCC) in Capas, Tarlac that is supervised by the Department of Education (DepEd).
"We commend and congratulate Eala for winning the 2022 US Open Girls' Singles title at the USTA Billie Jean King National Tennis Center, New York, bringing another prestige to the Philippines and exhibiting how Filipinos can compete even in the international level through their world-class talent," said Villafuerte and his resolution co-authors CamSur Rep. Miguel Luis Villafuerte and Tsuyoshi Anthony Horibata Horibata and Bicol Saro Rep. Nicolas Enciso VIII.