BOOK lovers are in for a treat as acclaimed Norwegian children's book authors Kristin Roskifte and Håkon Øvreås make a stop at SM Aura Premier's Book Nook for a storytelling session on September 16, 2022.
The storytelling session at the SM mall's community library is one of the exciting activities organized by the Royal Norwegian Embassy in Manila and NORLA (Norwegian Literature Abroad), which will also present the authors' books at the 2022 Manila International Book Fair at the SMX Convention Center Manila.
During the event, mallgoers will get a rare opportunity to meet author and illustrator Kristin Roskifte as she reads her latest work, Everybody Counts, a seek-and-find book, a counting book, and a picture book about humanity for kids and youth. The book presents a playful view of the many connections and coincidences in our lives, and how every single one of us has a unique story, but we are all part of the same group—the world.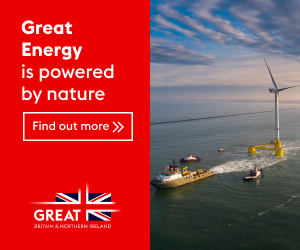 The book is critically acclaimed for its unique approach to visual communication, and has been awarded some of the world's highest honors for children's literature. In 2019, it was awarded the Nordic Council Children and Young People's Literature Prize. It also won Gold Awards in Norwegian Visuelt and The Year's Most Beautiful Books, and was nominated for Brageprisen and the World Illustration Award.
The book has been translated to more than 30 languages. Everybody Counts is one of the books in the United Nations SDG library in Norway selected to represent Sustainable Development Goal 10: Reduce inequality within and among countries. Children and adult readers, on the other hand, will be delighted to hear poet and writer Håkon Øvreås's book reading of Brown (My Alter Ego is a Superhero), his first book in a trilogy for young readers. It is a story about the adventures of Rune (Rusty) and his marvelous ability to turn into the fearless superhero, Brune (Brown). The book is a charming and powerful tale about friendship, courage, and standing up for oneself.
The book, which marked the author's debut in children's literature in 2013, has received numerous prestigious Norwegian children's literature awards and nominations, including the Norwegian Ministry of Culture's Literature Prize (Best Children's and Young Adults Book) in 2013, the Trollkrittet Prize (Norwegian children's/YA book writers' debut prize) also in 2013, the Nordic Council Literature Prize for Children and Young Adults in 2014, the Dutch Zilveren Griffel (Silver Pencil) in 2015, the German Luchs des Jahres (Best Children and YA Book) in 2016, and the 2020 Batchelder Award through the American Library Association's ALSC awards. The translation rights for the trilogy have been sold into 30 languages.
Norwegian literature for children and young adults is rich and diverse, characterized by imagination, independence and uniqueness. A number of Norway's acclaimed novelists also write for children, leading to a high literary quality and ensuring young readers have access to many forms of expression.
The storytelling sessions by Kristin Roskifte and Håkon Øvreås are some of the exciting literary events to look forward to at the Book Nook located at the fourth level of SM Aura Premier. SM's Book Nook is a free library encouraging book lovers of all ages to celebrate the joy of reading and learning, and the spirit of sharing and community.