International Container Terminal Services Inc. (ICTSI) said on Wednesday it is deploying additional equipment in its terminal in Subic to "boost its landside operations and improve overall productivity in support of the growth prospects of North and Central Luzon in the Philippines."
ICTSI said Subic Bay International Terminals (SBITC) is adding 4 rubber tired gantries (RTG) this month. They are scheduled for delivery in the last week of September.
With the addition of the new RTGs, SBITC will have a fleet of 10 RTGs that enable quicker truck and vessel turnaround times for smoother cargo flow.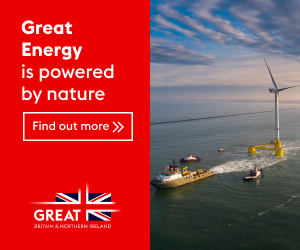 "The resulting efficiency gains will allow SBITC to stay ahead of the demand curve and cater to the increased cargo shipments during peak shipping season," the company said in a statement.
SBITC started using RTGs in 2019, which resulted in reduced truck dwell times, improved yard utilization and a 42-percent increase in the terminal's static capacity.
"The additional RTGs will enable SBITC to further improve its service offerings to stakeholders and raise the industry standard in the region," the statement read.
SBITC has an annual capacity of 600,000 twenty-foot equivalent units. It is considered as a gateway to the markets of North and Central Luzon.
In March, ICTSI announced that it would increase its expenditures for 2022 to $330 million from $165 million last year to fund expansion projects for its ports in the Philippines as well as in other territories.
The company said the amount will be used to pay for concession upfront fees for its port in Madagascar, the ongoing expansion of its port in the Democratic Republic of the Congo as well as in Australia and in Mexico.
The amount will also be used to finance the expansion of Berth 8 of the Manila International Container Terminal and for the purchase of equipment as well as for the maintenance of its ports.
ICTSI said its profits surged by 321 percent to $428.57 million in 2021 from $101.76 million the year prior. Its revenues rose by 24 percent to $1.87 billion from $1.51 billion on the back of a 10-percent increase in consolidated volume to 11.16 million twenty-foot equivalent units (TEUs) from 10.19 million TEUs the previous year.