Globe pioneers breakthrough technology in PH for improved 5G network performance, energy efficiency
Globe is pioneering the world's first next generation META AAU in the Philippines. This new Active Antenna Unit combines innovative hardware and software to improve 5G network performance and energy efficiency.
As one of the earliest adopters of the META AAU, Globe can easily expand 5G coverage and capacity with lower power consumption to address the growing demand for complex 5G applications. This will help the company provide better customer experience while protecting the environment.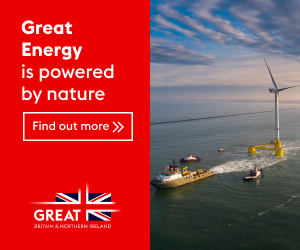 With 5G's promise of faster, more reliable, and uninterrupted connectivity, customers have high expectations from the technology. At the same time, many telcos like Globe are committed to achieving carbon neutrality by 2050, making them turn to green products and solutions.
For hardware, the META AAU introduces an Extremely Large Antenna Array, double that of a conventional unit. ELAA combines ultra-light integrated array and signal direct injection feeding to improve coverage and integration.
The software utilizes an Adaptive High-Resolution Turbo algorithm to enable precise, dynamic, and targeted beamforming, significantly improving user experience and cell capacity.
The META AAU is also a powerful energy-saving tool. It allows base stations to achieve the same level of coverage for cell-edge users but with a lower transmit power. This reduces energy consumption by approximately 30% compared to conventional AAUs.
Adopting such innovative and energy-efficient technologies is in line with Globe's commitment to the United Nations Sustainable Development Goals, which underscores the roles of infrastructure and innovation as crucial drivers of economic growth and development under SDG No. 9.
"We are excited over this META AAU, especially now that we are aggressively rolling out 5G across the country. This will allow us to provide a more enjoyable experience to our customers using environment-friendly solutions and reduce energy costs. This is a win-win proposition for our customers, the business, and the planet," said Joel Agustin, Globe SVP and Head of Network Planning and Engineering, Network Technical Group.
Globe logged over two million devices in its 5G network from January to June this year, showing that many customers are already using 5G. At least 96% of the National Capital Region and 85% of key cities in Visayas and Mindanao have 5G outdoor coverage.
For 2022, Globe has allocated P89 billion in capital expenditures to roll out more 5G sites and in-building solutions, upgrade cell towers to 4G LTE, add more 4G cell sites, and lay down more fiber-to-the-home lines.
To learn more about Globe, visit www.globe.com.ph.