International Container Terminal Services Inc. (ICTSI) said on Monday its subsidiary Abbotsford Holdings Inc. has partnered with Pampanga-based holding firm Prime Alta Holdings Inc. to create a joint venture (JV) company that will offer freight forwarding and logistics services.
Abbotsford will own 51 percent of the new joint venture called Fortune Logistics Corp., while Prime Alta will hold the 49 percent minority. Abbotsford is pumping in P12.75 million in initial subscription, while Prime Alta will inject P12.25 million.
Fortune Logistics will be registered with the Securities and Exchange Commission and will "obtain approval for its incorporation and commence operations immediately thereafter."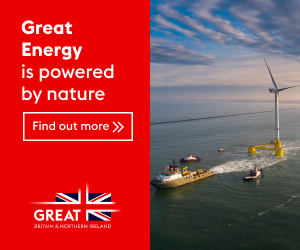 All documentation for the new joint venture is expected to be completed in as short as a month and as long as two months.
Fortune Logistics "shall primarily operate, engage in and carry on the business of domestic and international ocean, air and land freight forwarding and logistics."
"The rationale for the transaction is to reduce costs and improve operational efficiency associated with the processing of cargo that are intended to be used by ICTSI for its various operations in the Philippines," ICTSI's disclosure to the stock exchange read.
The Razon-led port operator also plans to use the services of Fortune Logistics "on an arm's length basis to other stakeholders and related parties of ICTSI."
Fortune Logistics "shall distribute a percentage of its available distributable cash flow and such dividends will be paid to the shareholders pro rata on the basis of their respective shareholding."
The joint venture company is expected to help "reduce costs and improve operational efficiency" for ICTSI.
In March, ICTSI announced that it would increase its expenditures for 2022 to $330 million from $165 million last year to fund expansion projects for its ports in the Philippines as well as in other territories.
The company said the amount will be used to pay for concession upfront fees for its port in Madagascar, the ongoing expansion of its port in the Democratic Republic of Congo as well as in Australia and in Mexico.
The amount will also be used to finance the expansion of Berth 8 of the Manila International Container Terminal and for the purchase of equipment as well as for the maintenance of its ports.
ICTSI said its profits surged by 321 percent to $428.57 million in 2021 from $101.76 million the year prior. Its revenues rose by 24 percent to $1.87 billion from $1.51 billion on the back of a 10-percent increase in consolidated volume to 11.16 million twenty-foot equivalent units (TEUs) from 10.19 million TEUs the previous year.