The Department of Agrarian Reform (DAR) has reconstituted the Management Selection and Advisory Board (MSAB) to rationalize and facilitate the filling-up of third-level appointees who will implement the Marcos administration's agrarian reform program.
Third-level positions include Director III, Director IV, Assistant Secretaries, Undersecretaries, PARPOs I and II and Regional Directors.
However, since President Ferdinand R. Marcos Jr. has already named and filled the vacancies for the position of Undersecretaries and Assistant Secretaries, the MSAB will only entertain applications for Director III, Director IV, PARPOs I and II and Regional Directors, a source at the DAR told the BusinessMirror.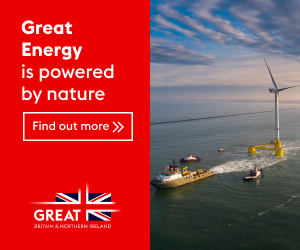 DAR Secretary Conrado Estrella III tapped Undersecretary for Finance Management and Administration Jeffrey M. Galan as chairperson of the newly formed MSAB, which shall deliberate and evaluate the selection and promotion of third-level positions.
Estrella designated Undersecretary for Field Operations, Atty. Kazel C. Celeste, as vice chairperson and Undersecretaries, Atty. Milagros Isabel A. Cristobal of the Support Services Office and Atty. Napoleon U. Galit of the Legal Affairs Office as members.
The members of the technical working group are Assistant Secretaries Joey Sumatra of the Field Operations Office, Atty. Maria Celestina Tam of the Legal Affairs Office, Aurita Ang of the Field Management and Administration Office, Josef Angelo Martires of the Foreign-Assisted and Special Project Office, Executive Director Roland Manalaysay of the DAR Adjudication Board, and Director Robert Anthony Yu of the Bureau of Agrarian Legal Assistance.
Under Special Order No. 503, the MSAB serves as the recommendatory body for third-level positions. The picks shall be subject to final approval by the DAR Secretary.
Applicants who gain the nod of the Secretary shall be forwarded to the Office of the President to serve as basis for the recommendation for the available third-level positions. The President may approve or reject the said recommendation.
In facilitating the deliberation and evaluation of the selection and promotion process, the MSAB shall be guided by the following assessment criteria:
1. Education and Training (10 percent)
2. Experience (20 percent)
3. Performance (30 percent)
4. Management Competence (10 percent)
5. Technical Competence (20 percent)
6. Overall Contribution to the Program (10 percent).