SOME quarters say that we should leave politics out of sport. I was one of those. But really? Can we?
I didn't expect anything less when Marta Kostyuk refused to shake hands with Victoria Azarenka after their match in the US Open this past Friday that the latter won in two sets.
Kostyuk is Ukrainian while Azarenka is Belarusian. Belarus has been a staging point for Russian attacks on Ukraine. Instead, the two tapped rackets after the match.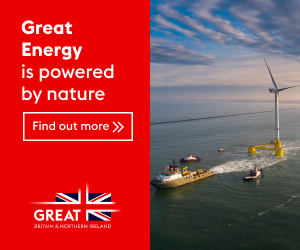 It is normal when two countries are at war although Belarus has not declared war on Ukraine nor has it sent troops into its neighbor's land.
I can remember when the England and Argentina national football teams met in the 1986 World Cup (the two countries did not face each other in the 1982 edition) following the highly contentious Falklands War from April to June of 1982.
That game featured "the Hand of God" goal and the "Best goal in World Cup history" both by Diego Maradona who referred to the 2-1 win as revenge for the war.
A couple of succeeding matches were as intense or even controversial but since then, it has been all good between the two countries.
You also have the intense rivalry between Iran and Iraq. Aside from being a geographical, religious, and political rivalry, matches, especially football, have taken on greater meaning when Iraq invaded Iran in 1980. It was a war that lasted eight years.
Since then Iran has compiled a 7-4-1 win-loss-draw record against their neighbor.
I can only imagine what happened to Iraqi players foll owing losses to Iran as Uday Hussein, the son of dictator Saddam Hussein was known to torture and even murder athletes who lost.
Thank God the Husseins are out of power. Although I am not sure if Iraq is in a better place given everything that has happened since the United States invaded in 2002.
Perhaps, the most intense is the India-Pakistan rivalry that began during the British Partition of India in 1947 that created the separate countries of India and Pakistan along religious lines.
What followed was the greatest mass migration of people with estimates ranging from 200,000 up to close to two million killed. And that is felt in all sporting matches between both nations but not more intense as in cricket.
Pakistan has 87 wins to the 71 of India in all meetings whether in test, one day international, or Twenty International matches. That is when they are able to hold matches between shooting wars between both nations.
In recent years, more so since the Philippines's case in the Law of the Sea Convention claims was upheld by a tribunal, sports matches with China have been highly intense and hotly contested.
China might not consider it a rivalry, but it means so much to Filipinos. That Fiba Asia Championship gold medal match in 2015 where we lost to the Chinese 78-67 was pretty much one-sided in the officiating in my opinion.
When we beat them in the next Asia Cup, 96-87, boy, was that so sweet.
I used to be adamant about there being no place for politics in sports, but unfortunately, it does add color for better or worse.
With the War in Ukraine not looking like it will end anytime soon and a lot of sabre-rattling by China on the doorstep of Taiwan, I think it stands to reason that sports will continue to see these overt displays of nationalism, anger, or protest.
Yes, it does add color, but I hope that nothing like the Football War between Honduras and El Salvador that was fought in 1969 happens. And that we simply keep the heated matches to the playing courts and fields. Oh, tapping tennis rackets is fine too.