SAN MIGUEL Beer's championship run in the Philippine Basketball Association (PBA) Philippine Cup saw the emergence of what head Coach Leo Austria called as his "Magnificent Five."
Two of the five, he said, worked hard with the remnants of the so-called "Death Five" that carried the team to five consecutive all-Filipino crowns from 2015 to 2019
Sophomore CJ Perez and Vic Manuel, who earned his veteran stripes but never got himself a ring, have bolted in with five-time MVP June Mar Fajardo, Marcio Lassiter and Chris Ross to form a lethal quintet for the Beermen.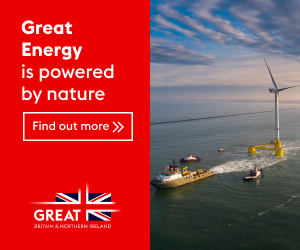 Now, Austria and the San Miguel Corp. franchise could start building that dynasty again with a team that's a combination of tried, tested and reliable veterans and a squad of upcoming superstars in Beermen uniform—if they haven't achieved that status yet.
"My remaining players want to share the happiness of winning the championship to the new guys," Austria said. "CJ [Perez] is a scoring champion while Vic [Manuel] had a hard time winning a championship. But now, they are working together to win a title for San Miguel Beer."
Fajardo, Lassiter and Ross are the remnants of the "Death Five" and, boy, did they play cold-blooded basketball on Sunday night with a 119-97 massacre of the TNT Tropang Giga in Game 7 of the Finals that saw more than 15,000 fans filling up the Smart Araneta Coliseum.
Gone are Arwind Santos, Alex Cabagnot and Christian Standhardinger but the title run showed all holes are plugged at the San Miguel Beer camp.
The 64-year-old Austria, however, refused to draw even half of the credit. He insists that he has never done it alone for San Miguel Beer and thanked the people who surrounded—players, coaching staff and management.
"There're a lot of people who criticize in social media every time I go to the playoffs and Finals," he said. "I just tell them each time that I'm very lucky because the players make me a better coach…up until now, there're so many doubters on our performance."
The Philippine Cup crown was the sixth in eight years for San Miguel Beer and 10th in a total 28 championships for the founding member of the PBA.
It was also Austria's ninth title in the league that tied him with Jong Uichico and TNT's Chot Reyes at No. 4 in the list of most successful PBA coaches behind No. 1 Tim Cone (24), the late Virgilio "Baby" Dalupan (15) and Norman Black (11)
A shot at the grand slam?
"We failed twice in our grand slam bid before," said Austria, referring to the 2017 and 2019 seasons. "It's really hard to win a grand slam. Our focus now is to sustain our championship in the next conference."