NEW Rakuten Viber chief executive officer Ofir Eyal is bringing the popular communications app to the fintech category as it's determined to offer users more than its core messaging and calling features, a critical move to fulfill its vision of becoming a super app.
Viber is set to roll out the in-app Payments service, allowing users to create a digital wallet within the platform. Payment wallets can be linked to bank accounts as well as Visa and Mastercard to transfer money to other individuals, buy products, and pay for bills. Viber will first introduce peer-to-peer transfers, which will be available to users for free.
The service will be available in Germany and Greece later this summer, during the first period, Viber will gather user feedback necessary to further improve the product before launching in additional markets.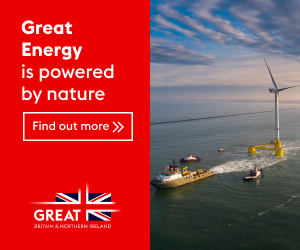 "In my role as CEO, I am honored to lead and be part of a highly-driven team in Rakuten Viber as we pursue the company's vision and mission in the face of impending challenges. In addition, we would like to keep Viber's high standards and innovative spirit when it comes to operating and enhancing the app to improve the user experience and ultimately become a super app. I will always appreciate and be grateful to employees who are part of the journey to make Viber become what it is today." Mr. Eyal said.
Rakuten Viber's CEO, who stepped into the role in August last year, has made significant contributions to growing and bringing the platform closer to users throughout the journey of his more than 7-year tenure with the company.
Recently, Viber's ongoing advancements have provided features to help maximize the user experience in both business and entertainment, together with encouraging users to communicate with each other.
Now occupying Viber's highest post, Eyal oversees the implementation of the company's ambitious product development and market expansion efforts. Meanwhile, he looks for new business opportunities as the company continues to distinguish itself as a global industry leader.
APAC is currently one of Viber's highest growth regions. It grows over 20 percent annually and continues to innovate partnerships and projects unique to the region.
In the Philippines, Viber remains an integral communication platform with 30 percent annual growth in active usage, 25 percent increase of one-to-one messages sent, 39 percent growth in group calls, and 101 percent in video calls. It has become a go-to app not only for calling and messaging but also for doing business.
Amid a global health crisis that has affected micro, small, and medium enterprises or MSMEs, Viber has given them an opportunity to harness the power of conversational commerce through Communities and Channels that connected small online entrepreneurs to certain hyperlocal or specific interest groups.
With a clear direction on where he wants to take Viber next, Eyal's leadership is expected to sustain Viber's continued growth in product and service development and expansion into new markets, as well as entrench Viber as a major and innovative player in the global messaging and app landscape.