A group of seaweed producers is urging the Marcos administration to hike the budgetary support to the industry to boost domestic production and take advantage of huge market potential in the local and global market.
Alfredo Pedrosa III, chairman of the Seaweed Industry Association of the Philippines, appealed to the government to revert the annual budgetary support for the seaweed industry to about P250 million.
Pedrosa lamented that government funding for the local seaweed industry has been continuously declining for the past five years, plunging to a mere P40 million this year.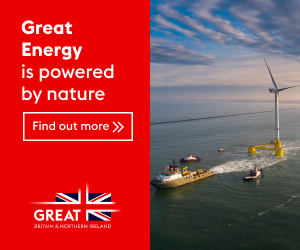 Pedrosa pointed out that the amount of government support is "measly" compared to the annual export revenue that seaweed generates for the country.
Pedrosa highlighted that the country earns about $200 million in seaweed exports, but the government channels only about $781,000 to $3.6 million in funding support. "The seaweed industry way back in 2012 used to have P250 million. Today is it just about P40 million," he revealed during the PCAFI-HAN Usapang Pagkain forum on Friday.
"If the budget will be returned to P250 million, then it would be a huge help for the industry already," he added.
Pedrosa noted that the government budget for seaweed industry in 2018 was at P138 million, P198 million in 2019, P59.2 million in 2020, P43 million in 2021 and P47 million for 2022.
Meanwhile, the value of the country's total seaweed exports for the past five years reached $191.143 million in 2018, $221.316 million in 2019, $175.59 million in 2020, and $209.588 million in 2021, Pedrosa said.
Pedrosa emphasized that seaweed has huge upside potential due to its versatility as a food additive, pharmaceutical ingredient and laboratory material.
In fact, Pedrosa pointed out that seaweed can even be used as an organic fertilizer and animal feed product, which could help local farmers cope with the rising prices of inorganic planting inputs.
He explained that additional budgetary support from the government is necessary to expand seaweed farms given that the country has a huge untapped suitable hectarage for seaweed production.
Pedrosa said the country has a total of 102,000 hectares of municipal waters that can be used for seaweed production but only 17,000 hectares is being used.
Pedrosa said the 85,000 untapped hectares are capable of producing an additional 640,000 metric tons of dried seaweed.
Furthermore, Pedrosa said the industry could venture into deep-sea seaweed farming as the country has an available deep-sea area of about 500,000 hectares.
Bad propaganda vs carrageenan
Philippine Chamber of Agriculture and Food Inc. President Danilo V. Fausto supported Pedrosa's appeal and argued that the government should also allocate funds to bankroll the country's marketing campaign to fight misinformation and disinformation against carrageenan.
Pedrosa revealed that the country's carrageenan is facing massive misinformation and disinformation campaign in key foreign markets, particularly in the United States.
These misinformation and disinformation, Pedrosa explained, are claiming that carrageenan is bad for people's health and it should not be allowed to be used as a food additive.
Pedrosa claimed that "people with vested interests" that seek to replace carrageenan as a food and pharmaceutical additive with other alternative products back the bad propaganda against carrageenan.
Carrageenan is one of the key products of the country from seaweed. The Philippines ranks second in the world market in terms of carrageenan exports. "We are losing against these widespread misinformation and disinformation. There are even certain products that have labels saying: warning with carrageenan," Pedrosa said.
"What is wrong with carrageenan? To protect this industry, we have to work together, the public and private sector," he added.
Pedrosa said Philippine carrageenan is experiencing the same smear campaign that the country's coconut oil suffered in the United States few years back.
Image credits: DOST-S4CP photo