RETIRED Philippine Basketball Association (PBA) great Jimmy Alapag lauded the East Asia Super League (EASL) initiative "Stars of Tomorrow" aimed at creating a new training and development program for top youth players in Asia.
Alapag, now part of the Stockton Kings coaching staff in the G League, said the program is a big help among young players in enhancing their fundamental skills and at the same time, learning the game from a professionals' perspectives.
"I previously coached at East Asia Super League's coaches' clinic which had more than 55 different coaches from around the world," the 44-year-old guard, one of the 40 Greatests players in PBA history, said. "I know how valuable these types of programs are for development at all levels, and I can't wait to work with EASL again to help the next generation of talent."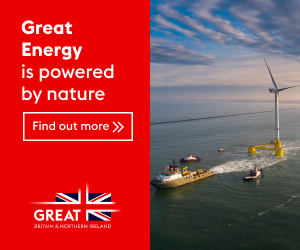 Alapag twice graced the EASL pre-event in the past and once conducted a coaches' clinic during the 2018 Super 8 tournament.
The elite training program for young players will be launched during the 2023 offseason.
The program involves on-court activities, including pro combine drills and team scrimmages in a tournament-style format.
Off the court, they will also participate in interactive educational sessions led by industry experts, such as current and former top players and coaches in the region as well as appearances from EASL National Basketball Association (NBA) ambassadors
It's not only Alapag who appreciates the youth program, though, but just about everybody in the league.
"The energy, camaraderie and competitive nature will create an exceptional learning environment for the next generation of elite basketball players" EASL Ambassador Metta World Peace said. "I'm excited to see what EASL has in store and I'm looking forward to working with them more on this initiative."
"I remember going to elite basketball camps in high school and that is what inspired me to go on this basketball journey," Head of Youth Programs at SK Knights Kwon Yong Ung said.
Former NBA player and current Bay Area Dragons big man Andrew Nicholson said he was introduced to professionals like Steve Nash and trained and learned from him.
"From that moment on, I was pursuing basketball and all the opportunities that can be found in the sport
The training programs and games will take place in the off-season, taking into consideration youth players' school schedules and professional players and coaches' seasons.
"My responsibility is to ensure the health and wellness of each player on the Bay Area Dragons. I am looking forward to seeing EASL launch the 'Stars of Tomorrow' which is part of elevating the game," Bay Area Dragons Head Strength Coach Francesco Berre said.
The EASL is East Asia's premier basketball league and entertainment experience, bringing together top men's club teams together for the first time ever to compete in a home-and-away regional championship integrated into the schedules of their domestic seasons, elevating the sport in the region.
EASL's inaugural home-and-away season pan-regional format tips off October 12.